Shé D'Montford appearing at Earth Spirit Orange Psychic Fair
Description
Our ever popular She' D'Montford will be back at Earth Spirit in November.
Yes Shé will give a FREE public intro talk. Please contact the shop for details.
Shé will also conduct several workshops.
She D'Montford be available for private readings.
Love and Blessings
Sarah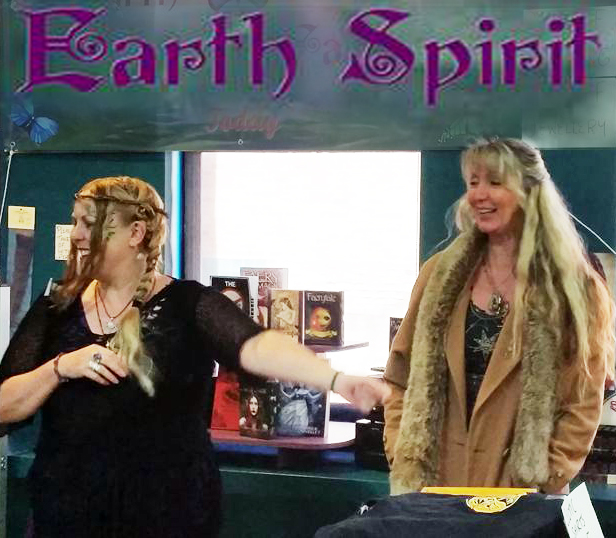 Some Endorsmens for She's Readings
A government thank you
Good morning She` D'Montford,
Thank you for contacting the Queensland Government regarding information on where the search party should search for the missing plane. (The Dragon was found in the area you detailed - Conondale National Park towards the lower internal corner near the Malaney- Kennelworth Rd)
Regards,
Peter
Customer Service Advisor
Queensland State Government
Questions answered about the circumstances of a death
- Thank you for contacting my daughter who had died - They erected a memorial for her and the others who were in the car accident in Townsville. It answered many questions left lingering about how the accident occurred - It is good to know that she has moved on to her new life and whom she has been reincarnated as. Thank you for crying right along with me - You are a special soul doing special work.- Mrs W Townsville

Helping indigo children
She` - thank you for assisting my daughter with her developing abilities - We all knew she had psychic talent but at 14-years-of-age it was all a bit much for her to cope with everything - So much has changed for her - Now she doesn`t seem like the same troubled person. Now she is confident, focused and unafraid - A miracle. - Michelle, Toowoomba, Qld

A kidnapping
Hi She`
My name is Megan Cullen and you did a reading for me on March 30th. We spoke about my kidnapped friend in Somalia, Nigel Brennan. You might be interested to read this article: http://www.abc.net.au/news/stories/2009/05/26/2580764.htm Like you said, he is alive, he has been shackled and his health is deteriorating. I did pass your ex Army friend`s number onto Niggle`s closest friend - but he said that the family thought he was gone already. It's a shame, because I believe your friend might be able to help. My Dad is ex-SAS and I asked his advice and he said he wouldn't be waiting around for the government to do anything. Well just thought I'd let you know this info (and that you were correct.) Thank you again for your help - Megan

UPDATE: - Nigel Brennan was returned home safely - Thank you to all that helped. - A special thank you to Mr. Dick Smith, former head of the Australian Skeptic society, who fronted the randsom money, on the say so of a silly psychic, when our government refused to do anything about this... Mr Smith thank you for being a deeply compassionate and strong man.

(Dick Smith, you have got guts luv! It is good to see. This quality is missing in many modern men. You are an example to them all. You did us all proud!)