Sharing our Strengths: A National Symposium on Best Practice in FGM/C preve...
Description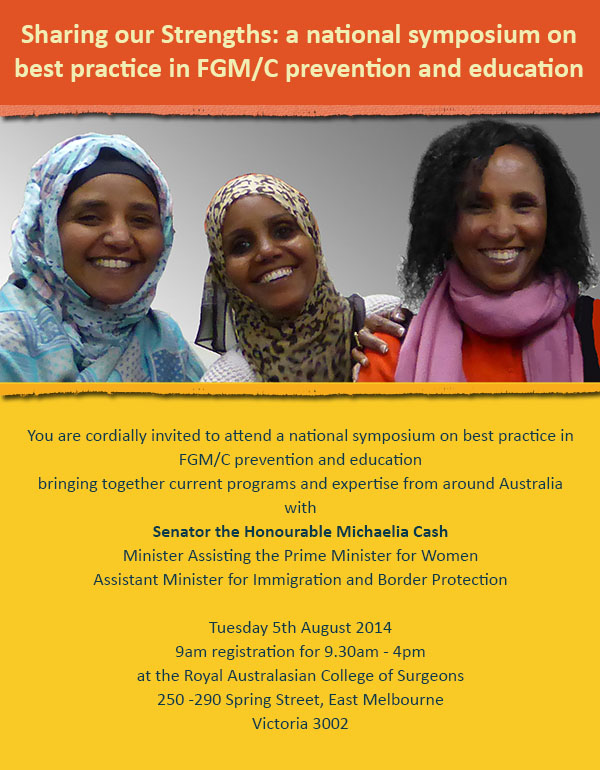 Multicultural Centre for Womens' Health and Australian Muslim Women's Centre for Human Rights

cordially invites you to attend a national symposium on best practice in FGM/C prevention and education across Australia.
To be attended by Senator the Honorable Michaelia Cash,
Minister Assisting the Prime Minister for Women and
Assistant Minister for Immigration and Border Protection
The symposium will bring together programs and initiatives from across Australia and will be an opportunity to discuss current strategies, best practice and future directions for increasing program reach nationally, and engaging women and communities effectively and consistently into the future.
For the full program click here.


For more information please contact Nigisti Mulholland (03) 9418 0919