Shareholder Activism in Australia - investor and company perspectives (MEL)
Description
Macquarie Applied Finance Centre


Shareholder Activism in Australia - investor and company perspectives (Melbourne Panel)
There is a surging torrent of shareholder activism facing Australian companies. This global phenomenon could be a powerful disruptive force creating positive change to the Australian corporate governance and management landscape. Alternatively, it could simply be a hugely inefficient waste of company resources and therefore undermine shareholder value.

To help us understand the issues we have two experts on our lunch time panel who will examine shareholder activism from the perspectives of investors and companies. Alison George is the Head of Policy at Regnan and Michael Chandler is the Director for Corporate Governance at Morrow Sodali. They will consider whether there is a distinction between engagement and activism in relation to the potential impact on companies. The panel will discuss the rise of real "activists" – i.e. those attempting to bring about corporate change to achieve positive social outcomes and potential increase in shareholder value. We will look at how companies and investors can make sense of NGO campaigns which employ public market processes to facilitate their goals. The panel will also look at how boards and senior management respond to the challenge of acting in the long term interests of shareholders and other company stakeholders.

These highly popular Finance Professionals talks address areas of topical interest (sometimes controversial) and the latest research. They provide professionals from within the corporate, banking and finance sectors, friends and alumni of the Macquarie University Applied Finance Centre, opportunities for professional development and networking.
You are welcome to invite your colleagues to attend. This event is not catered.
---
Speaker bio
Host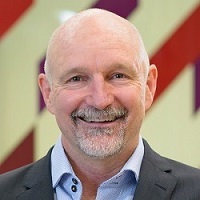 Dan Daugaard

Senior Lecturer (Portfolio Management and Valuation, Applied Portfolio Management), Macquarie Applied Finance Centre

Dan is the Director of the CFA Institute Affiliation Program with Macquarie University and Director for the Funds & Wealth Management Stream.
Dan was formerly an Associate Director with a large Australian fund manager and has extensive experience in managing portfolios and the research and development of innovative investment products. He has also consulted to a wide range of enterprises on risk management, derivative instruments and the practical implementation of finance concepts. His current teaching interests include supervising students writing Harvard style cases on industry-relevant issues such as Geopolitics; Environmental, Social and Governance investing; ETFs; and Quant investing.
---
Panel

Alison George
Head of Policy, Regnan

Alison leads Regnan's advocacy program across environmental, social and corporate governance priorities and is central to the delivery of Regnan's engagement program. She provides oversight to Regnan's research and engagement activities in corporate governance. She has worked across all aspects of Regnan's activities in her more than 11 years with the team (commenced 2006).
A Chartered Accountant, Alison also holds a BA (Jurisprudence) and a Master of Environment. Her experience spans professional services (EY), regulation and research.
Alison has deep understanding about the intersect between business, sustainability, and investment, as well as expertise in energy markets, climate change, corporate governance, responsible investment and stewardship.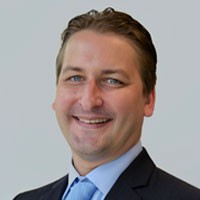 Michael Chandler
Director, Corporate Governance, Morrow Sodali


Michael has held a variety of roles across the corporate governance, equities research, private equity and strategy consulting sectors. He advises on governance related matters and in the execution of mergers and vote related company meetings.
Prior to joining Morrow Sodali, Michael was research lead for Institutional Shareholder Services in Sydney, providing proxy research and corporate governance engagement services to many of the world's largest institutional investors, with specific responsibility for Australian, United Kingdom and New Zealand equities.
Michael holds a Bachelor of Science in Finance and Accounting from Syracuse University (New York) and a Masters of Applied Finance from Macquarie University (Sydney).