Event Information
Refund Policy
Contact the organiser to request a refund.
Eventbrite's fee is nonrefundable.
About this Event
We often spend lots of time preparing for the birth and learning about breastfeeding, and then baby comes home... and we think, "now what?" "how do we settle our baby?""will we ever sleep again?"
This webinar is for expectant proactive parents and parents with babies under 12 weeks.
New and seasoned parents welcome!
We will be sharing our top 10 tips and secrets for shaping healthy sleep habits! All our tips are evidence based which means they are based on scientific research!
In This Webinar You'll Learn:
-About your parenting values
-Age appropriate expectations
-The Science of Sleep: How to work with your babies Circadian Rhythm to set your days and nights up for success
-How to calm a fussy baby (settling techniques and strategies)
-How to set up the optimal sleep environment
-How to read sleepy cues
-How to deal with night wakes effectively
-Naps and catnapping
-How to deal with "witching hour/s"
-Sleep regressions
-Creating flexible routines
-The dummy
-The dream feed
-How not to be pushed around by your difficult thoughts and feelings
-Self care tips
+ more
This Webinar Is:
-A no-cry approach, we do not believe in cry-it-out. This is NOT Sleep Training
-Breast feeding friendly
-All about shaping healthy sleep habits
-Practical strategies
-A guide to empower you to love the newborn stage
-All about fostering a secure attachment and remaining emotionally connected to your baby
-Created using scientific, evidenced-based research
Yes! We will teach you how you can snuggle, enjoy baby sleeping in your arms, baby wear, and rock your baby to sleep while shaping healthy sleep habits and setting up a solid sleep foundation!
When is it best to attend this webinar?
-During your last month of pregnancy-Any time in your baby's first 12 weeks
This webinar includes:
-3 months of access client resources / videos on our website
Webinar Tickets
Webinar Access (Admit 1) - $40 (eventbrite fee not included)
Our sleep guide for this stage is available to purchase for $39
Webinar Registration link and details will be emailed to you 24 hours before the webinar!
HELP! I'd love to attend but the date/time doesn't suit me!
If you can't make the live webinar please email hello@sleepscienceguru.com to arrange to purchase a link to watch the webinar on demand in your own time.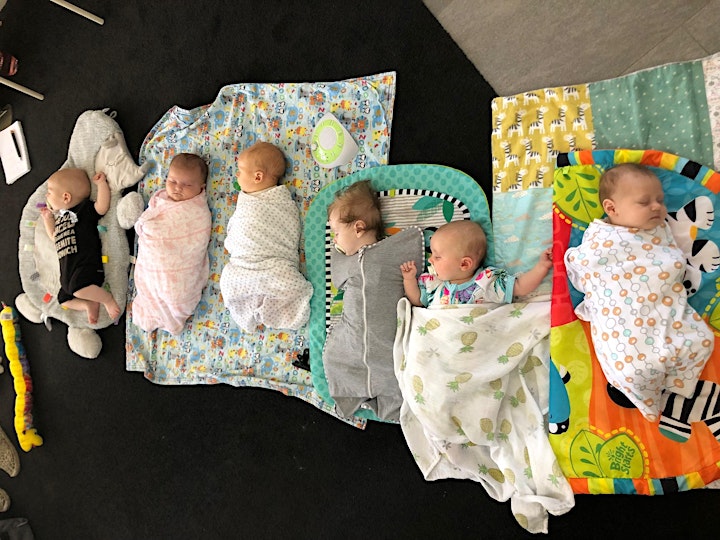 Date and Time
Location
Refund Policy
Contact the organiser to request a refund.
Eventbrite's fee is nonrefundable.