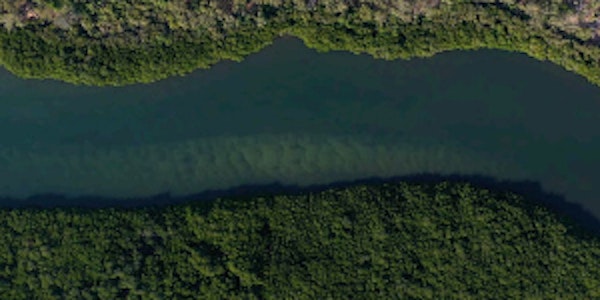 Shaped by the Sea: creating an exhibition about deep time
Join our curators as they discuss the development of the new exhibition.
About this event
Ancient, boundless and constant, our seas, rivers and waterways are a living presence that frames our understanding and relationship with the environment we live in. Water has shaped the land, plants and animals and sustained ways of life, belief and culture in the deep time history of Australia, and continues to do so in the present and into the future.
The story of deep time is told through two parallel lenses - the historical, scientific and archaeological as well as the histories, science and knowledge of Australia's First Peoples. Aboriginal and Torres Strait Island Australia has possibly the oldest systems in the world of recognising their historians, scientists and knowledge holders of the deep past.
Their methods of knowledge preservation have existed for millennia. Curators Matt Poll, Cay-Leigh Bartnicke and Stephen Gapps will discuss the development of the museum's new exhibition Shaped by the Sea.