Utopian Touring is proud to present SHANE PACEY PLUS TRIO with GENEVIEVE CHADWICK & THE STONES THROW
About this Event
TWO OF AUSTRALIA'S FINEST BLUES & ROOTS ACTS TOGETHER FOR ONE NIGHT ONLY: SHANE PACEY & TRIO / GENEVIEVE CHADWICK & THE STONES THROW.
Shane Pacey : The Voice and Guitar of The "Bondi Cigars" and "The Foreday Riders. "No one throws down the blues gauntlet more robustly than Shane and his awesome band, which, next to its own, make songs of old, live all over again…."
Genevieve Chadwick has been likened to the great Janis Joplin… called 'a female John Butler'… and 'Australia's answer to Melissa Etheridge'. She's an extraordinary performer who exudes raw energy by the bucket load and manages to touch the very soul of her audience.
The Church Bar House Rules. The Sunday evening ticketed events are strictly over 18's only.
Also due to Covid 19 restrictions, please understand The Church Bar can only accept group bookings for the maximum number allocated for the table. g: If it's a table of 2, please book the 2 seats, 4 means a booking of 4 and so on !! Thank you.
We know that we are in difficult times, so please understand we all have to do our bit so we can keep bringing you incredible entertainment like Genevieve Chadwick & Shane Pacey
The Church Bar we will ask you to comply with our Covid 19 safety plan. On arrival you will be greeted by our "Covid Marshal" who will ask you to sign in. We also have limited seating so your group booking can social distance. Your tables will be sanitised before you arrive and there will be plenty of hand cleaner at the venue.
ON THE DAY:
1) There is plenty of parking across the street at the council carpark.
2) Doors will open at 5pm. The kitchen will be open at 5pm to take orders, with last orders to the chef at 6.45pm.
3) The Church Bar has a fantastic new "Sunday Session Event Menu". Scroll Down.
4) The performances will start at approximately 6pm.
5) Enjoy your dinner and a glass of wine or two, then please put your hands together for the incredible talents of these fine musicians.
6) Drive safely or please use plan "B" to get home.
7) Please like The Church Bar, Windsor & Utopian Touring on your socials pages to stay up to date with "Whats on" on Sunday Evenings at The Church Bar. It's a religious experience!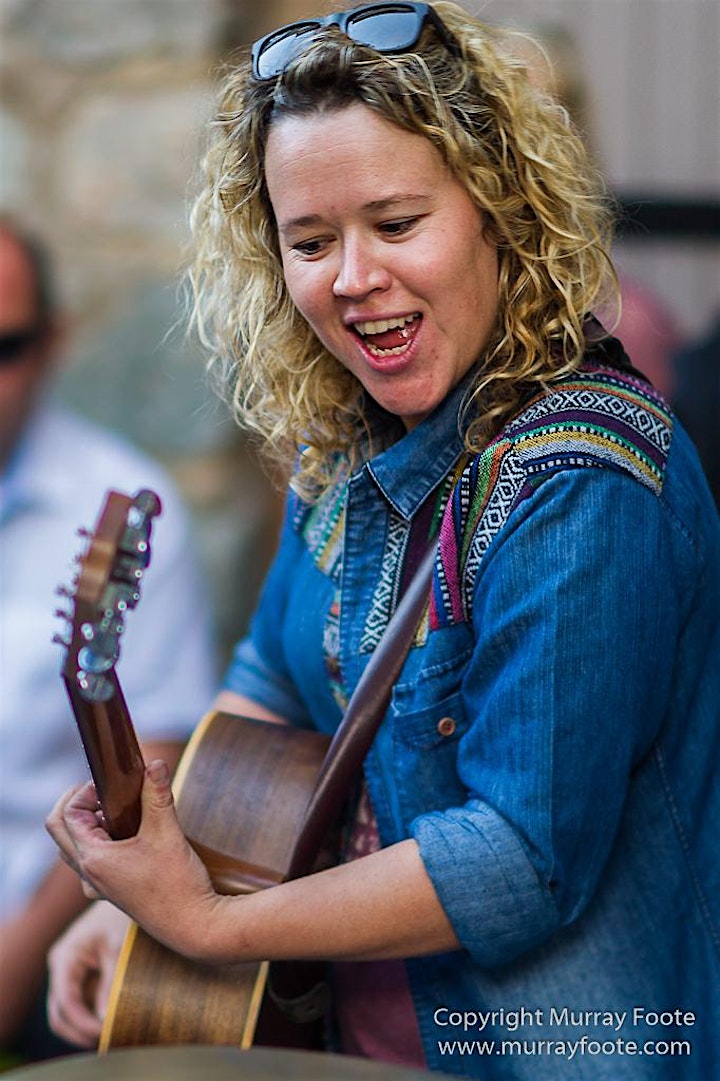 Blues & Roots Menu
Entrée
Garlic Bread
Cheesy Garlic Bread
Mains
Atlantic Salmon fillets with a warm potato salad, beetroot relish and avocado salsa
$40.00
250gram Rump steak with chips and salad
$35.00
Thai beef salad
$28.00
Chicken Schnitzel with chips and salad
$28.00
Vegetarian nachos or pizza
$28.00
Thankyou from the Church Bar & Utopian Touring.