Shammgods | Shammwear Edition Limitée Autumn Range Launch
About this event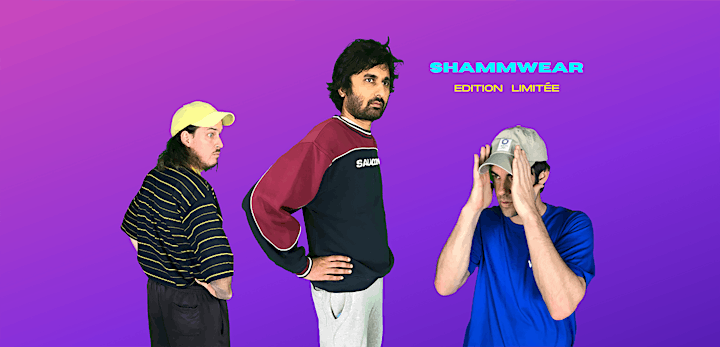 Shammgods invite you to the launch of their new certified line of Shammwear clothing and apparel. The Shammwear Edition Limitée Autumn Range is the debut fashion line from the choreographic business venture Shammgods. All items will be available for sale following the launch via the online Shammshop, which will be going LIVE as part of the launch. Each item of Shammwear is 100% certified for shamming, and comes with a serial number and certificate of authenticity.
HERE IS THE WEBINAR LINK - Pre REGISTER or JOIN LIVE .. Up to YOU
https://uow-au.zoom.us/j/84428569920?pwd=Vzh0Si9JTHZua1ZoWTRpSEJ1NDdpdz09
As well as unveiling the Autumn Range, the launch will include entertainment, a guide to the certification process and a special appearance by a surprise celebrity guest (TBC). Due to Covid restrictions, guests are advised to BYO light refreshments.
Shammgods are Matt Prest, Nitin Vengurlekar and Malcolm Whittaker.
Shamming: part phenomenological enquiry, part existential reckoning, part rhetorical smokescreen.