Description
Shamanism is the oldest known spiritual practice, dating back over 100,000 years, and predating all known religions. It is a pancultural practice, meaning that various versions of Shamanism were and are practiced by peoples from all cultures, from Siberia, to Asia, to South America and Africa.
Shamanism is a nature-based spirituality that brings us into harmony with nature and all its creations, in both seen and unseen world. Shamanic practices and rituals offer connection, healing, empowerment, insights and guidance to us for a more soul-directed, meaningful and fulfilling life.
One of these practices is the Shamanic Drum Journey, which enables us to metaphysically travel to the Shamanic realms of Lower, Middle and Upper Worlds, to work on the spiritual/energetic level with the intention to create positive changes in our physical reality.
Are you confused about your current job?

Are you struggling with a personal or professional relationship?

Are you overwhelmed, anxious or worried about a particular area or event in your life?

Are you feeling lost about the direction of your life or career?

Are you struggling with a health condition?

Are you feeling a sense of disempowerment, disconnect or depression?

Are you longing for a deeper sense of meaning in your life?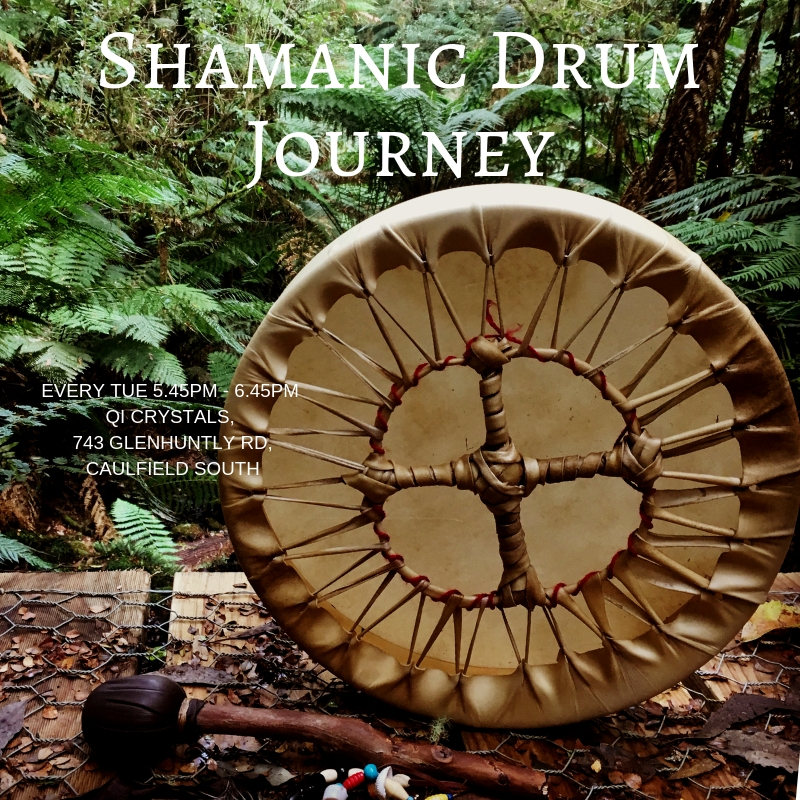 During the Shamanic Drum Journey, you are guided by my medicine drum to meet and connect with your Power Animal(s), Plant Allies, Guides and Teachers to gather knowledge and guidance for challenges or questions you are confronted with in your daily life. This is a totally safe, non-invasive and gentle experience that offers very powerful and profound insights and results (if you decide to put the insight into practice).
Absolutely no prior knowledge or experience required, welcoming people of all ages, genders, religious/spiritual beliefs. Just come as you are ... open-hearted and open-minded to discover that there is much more to the world than what you perceive with your ordinary sensory perception. Simply bring a journal, a pen and any items for your comfort and relaxation (eg shawl, favorite cushion, etc).
I look forward to taking you on a Shamanic Drum Journey (with different journeys guided each week - come once or come every week... follow your calling).
With love and blessings,
Vita