O melhor Sertanejo da Australia estara pousando em Sydney: SEXTANEJA CELEIRO. O Fervo eh aqui
About this event
É com muito prazer que a DO Entertainment pousará em Sydney com mais um Evento do seu Portfolio:
SEXTANEJA CELEIRO
Atracao:
Gustavo Vas ,
DJ's tocando muito Funk, Piseiro etc
Nossa Sextaneja ao Vivo iniciou em Brisbane e Gold Coast e agora chegou a hora de SYDNEY.
Vendas abrirão HOJE 22/10 as 17hs.
Garanta seu ingresso!
I n f o r m a ç õ e s I m p o r t a n t e s
Ao comparecer ao evento, você autoriza e cede os direitos de uso gratuito da sua imagem pela produção do evento.
Classificação 18 anos. É obrigatório apresentar passaporte ou Australian ID
- Casa sujeita a lotação. Chegue cedo!
- Refunds disponiveis em caso de cancelamento do evento devido a regras do COVID.
- De acordo com as regras do Covid, ao sair do Pub a casa pode lotar e você pode não entrar mais mesmo tendo pulseira ou aguardar pessoas saírem para sua entrada.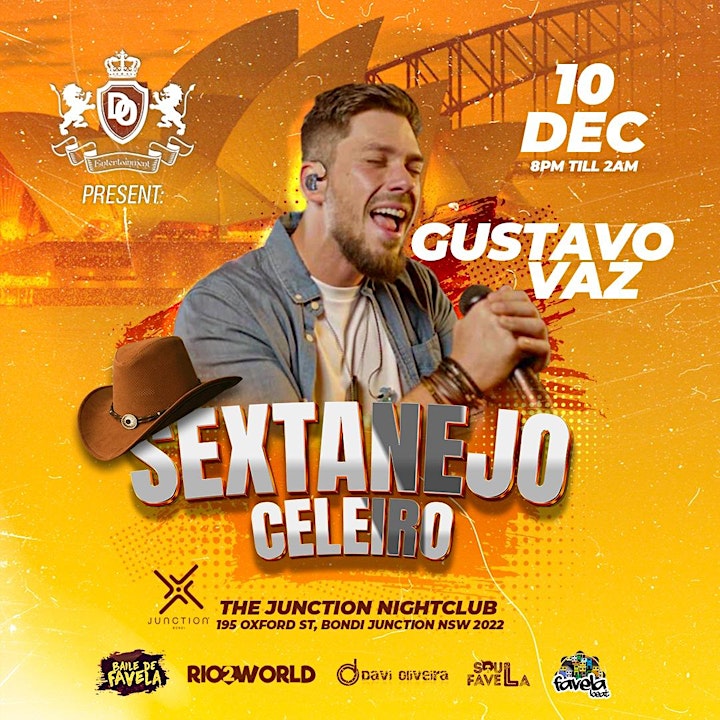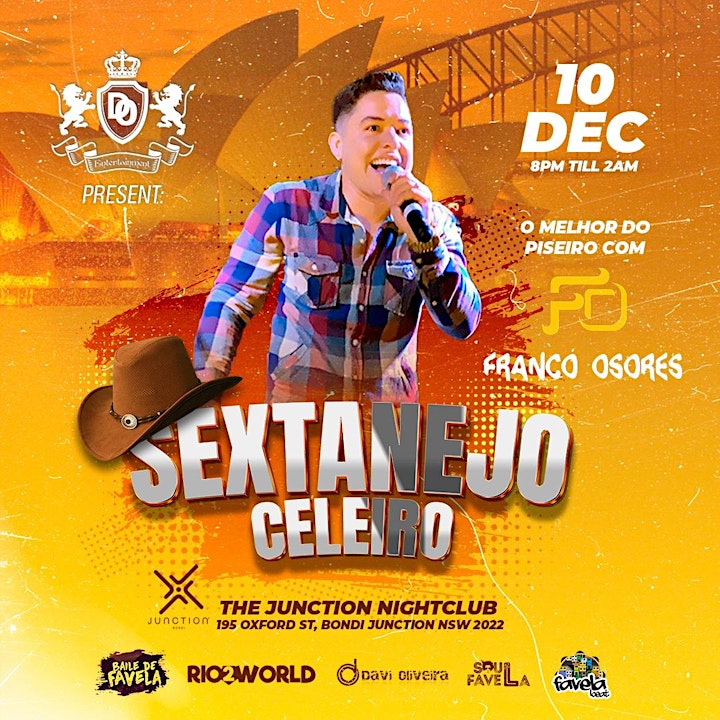 Organiser of Sextaneja Celeiro
DO ENTERTAINMENT is an innovative event planning and production company based in Sydney, which specializes in providing premium Latin events throughout Australia.