Description
The Challenge
In this busy world it is a major challenge to get your message over to a customer.
How do you connect with your ideal client in a noisy crowded market place? This is the perennial challenge facing every business and every salesperson. Storytelling is a key to gaining and holding attention - but how?.
Why will it be valuable for you to attend?
Mike Adams, salesman, engineer and author of the best-selling new book Seven Stories Every Salesperson Must Tell will explain how just two of the seven stories are critical for your sales efforts. You'll learn which stories they are, how to find and develop them for your business and how to present them to your future customers. This is a practical session and you'll leave the event with a template and a formula for engaging with your clients in a way that is both unique and natural.
Table Topic Discussion
The handout will be a template for the audience to structure and develop their own story.
******************************************************
Watch this video of Mike talking about the importance of a company Story Library
******************************************************
About our presenter
After living in nine countries, in 2002 when Chechen terrorists took 850 hostages in Moscow's Dubrovka Theatre siege, the police barricades went up outside Mike's office, where he was working as a software sales manager in the oil and gas industry... Time to bring the family home.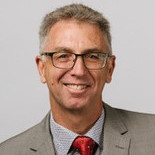 Back in Australia, Mike told the best story of his career to land a job selling telecommunications equipment. That led overseas again, managing more than a hundred sales and technical sales staff across Asia. Mike went on to sell in four more industries with blue-chip corporations including Schlumberger, Siemens, Nokia, Halliburton, Motorola and Spotless.
With each industry change landing him on the wrong side of a steep learning curve, and with only a short time to succeed, Mike learned the value of seeking-out and sharing specific persuasive stories. Now he finds stories and teaches storytelling to clients as diverse and international as his own sales career.
++++++++++++++++++++++++++++++++++++
This is the fourth in the 2018 series of bi-monthly B2B Sales Leadership forums hosted by Sales Masterminds APAC in conjunction with the Strategic Selling Group and our principle sponsor Sugar CRM.
A light continental breakfast will be served from 7.30am. Presentation and workshop at 8.00 am.
All previous 2017 forums sold out quickly so register now. Places are strictly limited.
+++++++++++++++++++++++++++++++++++
Sponsor

FUTURE EVENTS:
4th December: Sell mor effectively by disrupting your customers thinking.
********** Tickets on sales soon *************