Description
Read this if you want to lead a more productive and meaningful life!
Do you need clarity on what your purpose is in life and what you really want in the future? Would you love to learn more about how to stop procrastinating and lead a more productive life?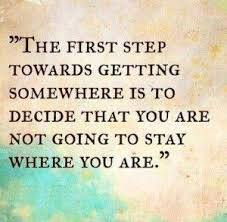 Living a life of purpose and meaning changes everything!
FACT: Most people spend more time planning a holiday than they do their lives!
Imagine packing a suitcase, getting in the car and just driving without a clue as to where you are going! You arrive at a ski resort, unpack your suitcase to find you only have your swimming costume and beach gear!
You end up in your rocking chair at the end of life and think.... 'How did I get here, what have I achieved?' How could I have lived my life differently and achieved my 'bucket list'?

What you will learn?
More about yourself and and how your subconscious mind drives your decisions and behaviour.
You will be introduced to a unique thinking model that will help you shape your future life
You will start to gain clarity about what your purpose is and what you want out of life.
Understand more about human behaviour as it affects your 'tribe / family'.
DONT PUT THIS OFF! BOOK NOW AS PLACES ARE LIMITED!

FAQs
What can I bring into the event?
Please bring a notepad and the 'Set for Success' Workbook that will be emailed to you after registration.
All refreshments are provided to welcome you upon your arrival at 9am ready for a 9.30am start!