An information session in becoming day time SES volunteers in the Northern Adelaide metropolitan area
About this event
The Units we are recruiting volunteers for include:
Enfield Unit – 46 Hoods Road (Cnr Hoods & Strawson Rds), Northfield
Our volunteers in orange support the community during storms, floods and heatwaves every day of the year. They also provide support to other emergency service agencies such as SA Police, Country Fire Service, Metropolitan Fire Service and SA Ambulance Service.
We are providing an exciting new flexible volunteering opportunity for those available during the day - this includes weekly day time training opportunities.
The aim of the session is to provide you with knowledge and information to help you become an SES Volunteer. The session will include a short presentation and an opportunity to ask our volunteers questions that you might have about volunteering with the SES.
All members of the public over 18 years of age are welcome to attend the information session.
Do you want to:
• Learn new skills?
• Help the community?
• Be part of a team that makes a difference?
• Spend your time doing something worthwhile?
• Meet new people?
• Challenge yourself and gain knowledge?
If so, come along to our Information Session to find out how you can do all this and more as an SES Volunteer.
Information Sessions are popular so seats are limited. Please book your free ticket now and keep an eye out for any emails you may receive from SA SES leading up to the event.
For more information on different SA SES volunteering opportunities visit
www.ses.sa.gov.au/volunteer or call the Volunteer Recruitment Hotline on 1300 364 587.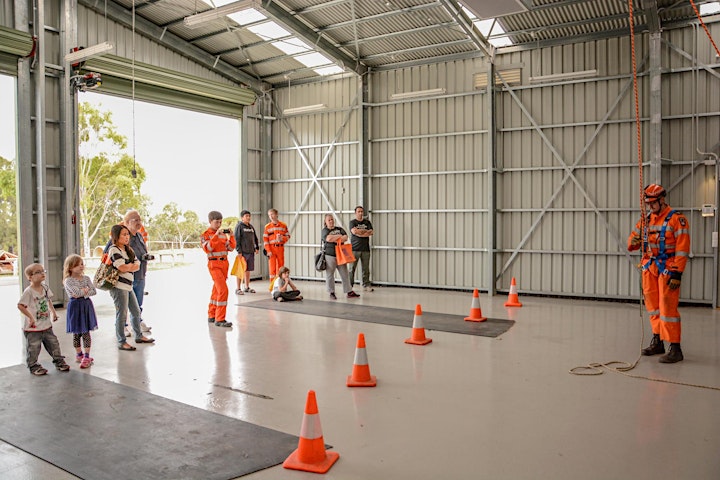 Organiser of SES Volunteer Recruitment Day Time Info Session for Northern Adelaide
The South Australian (SA) State Emergency Service (SES) is a volunteer-based organisation that responds to a wide range of emergencies and rescues across the state 24-hours a day, seven days a week, 365-days a year. Primarily responsible for responding to extreme weather (including storms and extreme heat) and flooding events, the SES also responds to road crash, marine, swiftwater, vertical and confined space rescues.
The SES assists the South Australia Police (SAPOL) in land search operations and traffic management and plays an important support role to the Country Fire Service (CFS) during major bushfires. SES members - which currently number around 1700 - also devote considerable time helping raise the community's awareness of a range of natural hazards.
In a typical year, SES volunteers respond to around 10,000 calls for assistance from the South Australian community. Some of the busier Adelaide metropolitan units respond to hundreds of callouts each year. SES volunteers have saved the lives and property of countless South Australians since the early 1960s when it was known as the Civil Defence. Over the past 50 years the SES has morphed into a highly trained, responsive and effective emergency service agency with a key role in ensuring the safety of all South Australians. 
For life-threatening emergencies call 000.
For emergency flood or storm assistance call 132 500.
To become a volunteer with the SES, phone 1300 364 587 or visit the Join the SES page.