Description
New Year, New You & New Goals
---
You're Invited - Friday 24th February 2017
Community Meets with Camtu Phan - Owner of CleverLINK
---
~ FREE ENTRY ~
RSVP 22nd February
Door prize of Moet for a lucky winner.
What are your goals for 2017? Have you considered a personal SWOT analysis?
Join Camtu Pham, CEO of CleverLINK and Author of Aim High Fly Fast, as she discusses tools and techniques to help you better define your goals and fast track there success.
About Camtu:
Camtu migrated to Australia from Vietnam in 1984 with her family. Without speaking a word of English, her persistence, positive attitude and motivation to succeed have helped her to overcome major obstacles and achieve many significant goals in her life. Today Camtu is a successful business owner of CleverLINK, international speaker and university lecturer in Management and E-Business.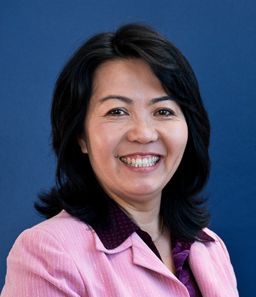 cleverlink.com.au | servcorp.com.au
If you have any questions please email - alex.cassidy@servcorp.com.au


We hope to see you there!