SERREE Renewable Energy Business Forum
Event Information
Location
Canberra Institute of Technology
High Risk Training Facility - P Block
35 Vowels Crescent
Bruce, ACT 2617
Australia
Description

Regional Renewable Energy Business Forum
Knowledge is Power! – Education, Training and Positive Community Engagement
Program:
1.30 pm: Forum Registration
2.00 pm: Official Welcome:
Leanne Cover – Chief Executive Officer, CIT: Welcome to CIT
Liz Veitch – Executive Director, RDA ACT: Forum Introduction
2.08 pm: Daniel Harding – A/Director, Energy Markets and Renewables, Environment, Planning and Sustainable Development Directorate: ACT Government renewable energy policies and programs update
2.15 pm: Professor Ken Baldwin – Director, Energy Change Institute, Australian National University: Renewable Energy Program Update
2.25 pm: Anita Wesney – Director, CIT Trade Skills and Vocational Learning & Lucy Marchant – Director, CIT Pathways, Project Manager, CIT Renewable Skills Centre of Excellence Project: Introduction to CIT Renewables
2.30 pm: Isik Caner – Manager Analytics and Policy Services, Skills Canberra: Growing demand for skills training to meet needs of the renewables sector
2.40 pm: Ken Wilson – CIT High Risk School - Programs: Global Wind Organisation (GWO) Certified Training
2.48 pm: Stuart Butterworth – CIT Electrotechnology: Solar PV Skills Training
2.55 pm: Michael Doyle – Industry Liaison Officer, ACT Building and Construction Industry Training Fund Authority: Skills Training Course Funding
3.05 pm: Forum Discussion – current and future skills training opportunities and challenges facilitated by CIT Renewables
3.20 – 3.50 pm: Networking Afternoon Tea (including high-risk demonstration)
3.50 pm: Dr David Osmond – Senior Wind Engineer, The WindScape Institute, Windlab Systems: ANU Wind Masters Course
4.00 pm: Dr John Lear – Principal and Partner, Kaje Cyber: 'Cybersecuring your Plant' Training
4.10 pm: David Robinson – Director, Renewable Energy Education Projects: Cert III in Guiding (RE Focus)
4.20 pm: Keynote: Jarra Hicks* – CEC Report Author: Enhancing Positive Social Outcomes from Wind Farm Development – Evaluating community engagement and benefit-sharing in Australia
4.50 pm: Q&A Session – facilitated by Peter Gordon
5.00 – 6.00 pm: Networking Drinks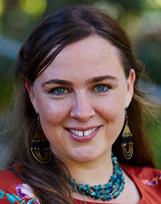 *Keynote Speaker: Jarra Hicks
Jarra is a founding director of the Community Power Agency, a leading organisation supporting communities to participate in the renewable energy transition. With 10 years experience in community energy in both Australia and overseas, Jarra's expertise spans community engagement, business models, facilitation, policy development and partnership building. She has worked as a project manager on the ground, as well as with governments, peak bodies, NGOs and the corporate sector. Jarra has recently completed a PhD at the University of New South Wales. Her thesis analyses the outcomes and impacts from community owned wind energy projects in small regional communities.
From 2014 to 2016 Jarra acted as an advisor to the ACT government in the design and delivery of the Community Engagement and Benefit Sharing component of their Renewable Energy Auctions. In 2017 Jarra co-authored the Victorian Government's Community Engagement and Benefit Sharing in Renewable Energy Development: A Guide for Applicants to the Victorian Renewable Energy Target Auction and worked with the Clean Energy Council to produce a comprehensive report of current and best-practice community engagement and benefit sharing in the wind industry, titled Enhancing Positive Social Outcomes from Wind Development.
An initiative of: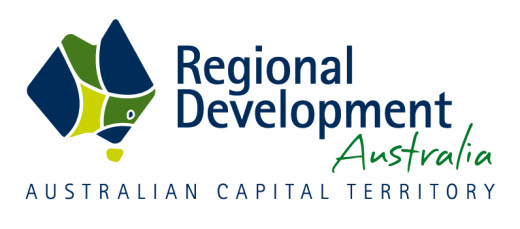 Event Partner:

SERREE Key Supporter:

Date and Time
Location
Canberra Institute of Technology
High Risk Training Facility - P Block
35 Vowels Crescent
Bruce, ACT 2617
Australia