Sales Have Ended
Ticket sales have ended
Thank you for your ticket purchase. You have made a great choice attending this workshop. I look forward to meeting you on the 21st November, 2017. Penelope Hall
Sales Have Ended
Ticket sales have ended
Thank you for your ticket purchase. You have made a great choice attending this workshop. I look forward to meeting you on the 21st November, 2017. Penelope Hall
Description
Introducing my Mastermind Members to you at our MEMBER WORKSHOP SERIES.
First up Brenton Marriott, Owner of Serious Money Financial Planning, located in Adelaide, South Australia.
Have you ever thought the same as me?
I used to wonder why successful people, were exactly that. How did they get there? They were comfortable with money and they know where every cent is at any moment.

I do not lie when I say this, but they all have secure finances, savings, superannuation funds. They all go on holidays, give to charity and can go out for a nice meal whenever they want. It is almost like they have money to burn.... the only difference with these people, is THEY DO NOT BURN THEIR MONEY. They watch and count every single cent. I now do what they do, and thankfully I listened, learned and applied. I am success, my own success. It feels good.
Further, If they have money to spend at the time, and it's either a necessity or a gift (or the like), then the purchase can be made. If their set weekly budget does not allow any furhter purchases (even though they have money in the bank) then they DO NOT BUY until it fits into their budget. Successful people have money rules.
Every single person with money has a plan. Every single successful person with money has several plans.
So, how's yours coming along? Your answer may be the same as mine used to be.
"Ummmmmmm, I don't have one".
Would you like to change this? Step by step? At a pace that is manageable and with a system that is just as so?
Please do yourself a favour and book a ticket to meet Brenton, meet me and listen to some sound (quality) money speak. Honestly, it will make all the difference to your life. Be it in personal or business, either way we all need money to live.
*Sidenote : Our workshop/seminar is for everyone. Personal finances and/or Business enterprise. Employers & employees. Business owners with staff or without. Even if it's just "you". This half morning has been structured in a way for all to understand and we can retain this as our theme and/or dig deeper if your understanding at the time permits and is requested*.
We knew too well our good fortune when this man accepted my invitation to join our Mastermind (MM) table earlier this year (we met on a Facebook business page). We enjoy the company of Brenton Marriott around our MM table each month + at our MM mid month connection as well. Not only does he bring years of education, know how and experience, this Mastermind Member simply knows what he's talking about, and we listen. He is a pleasure to spend time with, work among and listen to. His gentle guiding nature allows for total "understanding" and he ensures you 100% "get it" because weaving through our financial lives does not come easy to some of us.We really thrive on the fact he presents in simple every day language + at a pace we can all take note. Brenton has presented and contributed to our Mastermind members, we are ALWAYS left wanting more from him.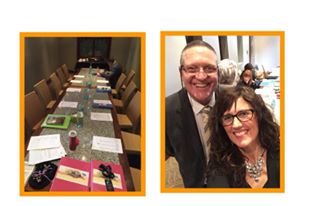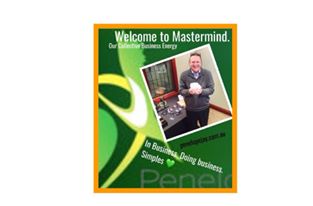 During recent research, there was a very large call for "easy speak" face to face financial discussion workshops. As our world becomes more and more expensive to live in, and so many people struggling for personal & often complex reasons, some quality guidance from someone of experience can ease the path, set us on the right one and we go from there. So here we are, I thought I would take the reigns on this one as it has helped all of my Mastermind members including myself and my own financial portfolio. (I honestly swear by his advice).
What I value most is Brenton holds no judgements whether you know much or as little about your finances, how Superannuation works, budgeting, saving + everything else. As Brenton reminds us, we all have to start from somewhere and continue from somewhere else as we grow and learn.
Crafted around the fundamentals and 'The Foundation Stones' of a healthy financial portfolio.
If your financial affairs are looking fair to average, Brenton can set you on a more positive path.
If your financials are looking on the up, Brenton can guide & set you up further.
If you are set up & moving at a set pace, and would like fresh eyes and adivce, Brenton is the expert for you.
THESE 2 PRECIOUS FINANCIAL HOURS INCLUDE;

*The most valuable financial tips you may have heard in a long while.
*Superannuation education & highlights
*Investment exploration (basic)
*Understanding your Financial Risks
*Pros and Cons of various Super Funds
*Savings, do you have any? What to do with them. How to begin.
*Create a Spending Plan to reduce stress of managing bills & income
*Build confidence in your spending decisions (and habits)
*How to start a business or personal budget
*A look example figures for our Retirement - Self Funded or Centrelink or Combination
*Time for Q&A
OUR VENUE:

Free car parking on hotel grounds @ The Hackney Hotel, Hackeny Road, Hackney in Adelaide, South Australia.
Booklet Handout for note taking will be provided on arrival.
Tea/Coffee can be purchased at the bar (own expense).
Please arrive minimum 15 minutes prior workshop start time.
WE ARE IN GOOD HANDS WITH BRENTON MARRIOTT:
Qualifications:

Fellow of Institute of Chartered Accountants in Australia obtaining membership in September 1984
Bachelor of Economics Degree from Adelaide University completed May 1983
Institute of Chartered Accountants Financial Planning Specialist designation
Tax Practitioners Board (financial planning) registered
Financial Planning accreditations with Securities Institute and Pinnacle Financial Services
Financial Wisdom specialist accredited in Aged Care, listed securities and Self-Managed Super Funds
Financial Wisdom authorised representative from August 2007
MLC / Garvan Financial Planning authorised representative from April 1986 to August 2007
Former tutor at the Institute of Technology in SA in Accounting and Finance

Matriculated Glengowrie High School December 1976
Adelaide University Bachelor of Economics Degree January 1977 to December 1983
Employed Peat Marwick Mitchell as tax accountant January 1978 to March 1982
Employed Edwards Marshall & Co in areas of tax, accounting, super fund management and business services March 1982 to April 1986
Commenced own financial planning business April 1986 to current
Director and Principal of Serious Money Financial Planning Pty Ltd and Serious Money Financial Consultants

..........whose philosophy is " We care for your money as though is was ours".
Brenton is a Fellow of the Institute of Chartered Accountants and holds their Financial Planning Specialist designation. He also holds a Bachelor of Economics degree from Adelaide University and has been in the investment/finance/accounting industry since 1978.
With over 40 years' experience, Brenton specializes in the strategy of investment management, guiding clients through their ongoing relationship with money, helping them become rich, providing opportunities to manage money in the most effective manner, to help enjoy the moments in life that are important, and ensure that their lifestyles are maintained.

This involvement encompasses the areas of superannuation, including 'self managed funds', pensions and Centrelink benefits for those approaching or at retirement.

Brenton is passionate and focused on providing his clients with the most appropriate solution to their financial needs without taking inappropriate risks.Brenton Marriott is an authorised representative of Financial Wisdom Limited.

Once again, we have created this workshop for everyone. No matter your financial position, your status within your workplace or personla life ie.employee/owner/manager/self employed/looking for personal advice and so on. You may be a start up business, or been around for a good few years. Whether your organisation and/or business is one person or 100 staff, this workshop is for you too.
We look forward to sharing this Mastermind Member Workshop Series with you.

Whilst we do have limited seating available in our room, we truly want to fit you all in, as we are hoping for a complete sell out.
*Further information on my Masterminds & Membership options will be available at this event.
Look forward to meeting you, Penelope Hall & Brenton Marriott
Date and Time
Location
Refund Policy