Description
Are you a finance professional looking for your next opportunity?
The changing workforce means you don't have to have a full time job any more, but can be your own boss as a Sequel CFO, advising SMEs who value your commercial experience.
Come and hear from industry leaders about how finance professionals are forging a new career as a virtual CFO and how Sequel CFO provides you the platform and support to run your own business.
Through our franchise model, Sequel CFO provides you the marketing support, back-end technology, labour solutions, business development support and guidence to propel your success.
Come and hear about how you could change your life and find your passion for helping the SME's of Australia from industry leaders:-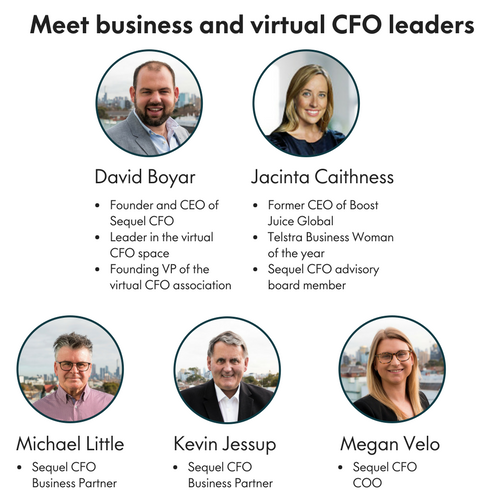 All ticket proceeds will be donated to Second Bite - find out more about this fantastic initiative here