Description
We offer three types of LCA training courses to best suit your needs and desired level of knowledge.
eToolLCD Introductory (2 hours)

(Subscription: Freelancer, Consultant or Specialist)

eToolLCD Advanced (2 half days)

(Subscription: Consultant or Specialist)

eToolLCD Specialist (3 half days)

(Subscription Requirement: Specialist Only)
This course, which takes place over two half days, is designed to provide a comprehensive understanding of Life Cycle Assessment (LCA) methodology as well as a basic understanding of how to conduct a whole building life cycle assessment using the
eToolLCD software
. You will be guided through your own practice project through to "certification" level to ensure a full understanding of the concepts and software. Upon completion of eToolLCD Advanced LCA training, you will have first hand experience conducting an LCA as well as an overall understanding of life cycle assessment of the built form. Ongoing support will be provided through your project as required, at mutually agreeable times, to get your project to
"certification"
level. Upon completion of this "certified" project, you will be awarded an "eToolLCD Consultant"
accreditation
.
Your certified models can be used to award 2 BREEAM Innovation credits in LCA. Ouputs from the models can also be used within our spreadsheet template to award the 3 Life Cycle Costing (Man 05) credits.
Cost:
Free with Consultant or Specialist subscription.
Learn about subscription packages and sign up
here >>
Prerequisites:
None
Location:
Brighton, England & Webinar format
Time:
10.00am-1.00pm (GMT) both days
Your trainer:
Pat Hermon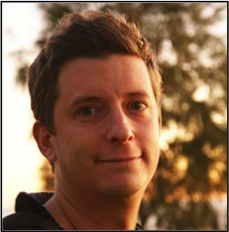 Pat is a sustainability consultant who specialises in energy efficiency, sustainable construction, renewable technologies and environmental assessment. Pat is fluent in interpreting numerous environmental standards thanks to over 6 years of experience with engineering consultancies in the UK and Perth. Pat is dedicated to sustainability and traces his green roots back to growing up beside a loch in rural Scotland. After spending a few years in Perth, Australia soaking up the sunshine and windsurfing on the coast, he moved back to the UK and now runs the eTool UK office.
---
Day 1: Introduction to LCA and eToolLCD
Open to: Freelancer, Consultant and Specialist subscribers
Aims of eToolLCD Software, eTool History

LCA Basics

eToolLCD Software Basics

Project

Buildings (with explanation of design life algorithm)

Templates

Overview of Advanced eToolLCD Features

Cloning a Design for Improvements or Scenarios

Recording Improvement Strategies

LCA Reporting

Submitting for Certification

Homework exercise - Complete your first LCA model!
Day 2: Advanced Concepts and eToolLCD Use
Open to: Consultant and Specialist subscribers
Run through your first model. Discuss any difficulties and problems faced

Low Carbon Design Principles and Demonstrations

Building Design Life and effect on Embodied Impacts

Low Carbon Materials (and the thermal mass trade off)

Assembly, Transport and Travel Impacts

Recurring Impacts (maintenance)

Operational Energy Efficiency

Water

Renewable Energy

Advanced Features Training

Sharing Designs and Templates

Nested Templates

eTool Expressions Wizard

Custom Grids, Equipment and Materials

BREEAM - LCA Innovation Advanced Features Training
If you are already or are interested in becoming a 'Specialist' subscriber, please get in touch for the third day of training.
Day 3: Advanced Concepts and eToolLCD Use
Open to: Specialist subscribers only
Validating Templates

Full Report Suite Training

Example LCAs (Residence, Office, Infrastructure)

Life Cycle Cost (LCD) Modelling in eToolLCD

Target Setting Models for Early Stage Design Brief Feedback