Description
97% of consumers use the Internet to find products or services in their local area, and search engines are their tool of choice so if you want your website to generate leads (and income), it's essential that search engines know and trust your site. SEO Essentials is perfect for any business owner who wants to optimise their website and learn how to get it ranking on Google to generate more business.
The workshop will cover:
all the basics of SEO to get your website on the path to being found online
how Google works
keyword research to find the right keywords for your SEO
how to measure your SEO results
local SEO
how to write metadata
optimising your website content
link building basics
At the end of the workshop, you should have a clear understanding of what SEO is, why it's important and if it can help your business, you will also have a framework and the tools you need to optimise your own website and to get it ranking better.

This workshop is suitable for business owners who already have a website but little experience of SEO and want to rank their local business on Google.
Please note that SEO is a long-term strategy and you are unlikely to get number 1 results without putting in a lot of work after this workshop!
Your facilitator:
Karen Dauncey is the founder of Blue Cherry Online Marketing and has been a digital marketing consultant for the last 15 years. She specialises in helping businesses generate leads online primarily through Google using Search Engine Optimisation (SEO), Google AdWords and Facebook Advertising.
As the director and founder of Blue Cherry Online Marketing, Karen has optimised over 500 websites, managed millions of dollars worth of spend on Google AdWords and has a solid understanding of the constantly-shifting industry of online marketing. This gives her a unique advantage when it comes to being able to recommend the right online marketing strategies for your business.
Karen has attended search engine conferences in London, Stockholm, Adelaide and Sydney, and was also invited to attend a pilot Business Coaching Course at Google's Head Office. She has a Diploma in Marketing from the Chartered Institute of Marketing in the UK.

She is in the process of writing two online courses to help business owners get found online using Google AdWords and SEO.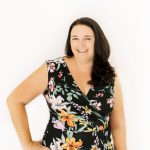 This workshop is brought to you by Business Local
This free workshop is brought to you by the Small Business Development Corporation's Business Local outreach service. Business Local provides small business owners in the Perth metropolitan area with access to free enterprise skill development sessions.
For more information to help you start and run a business, including the SBDC's free small business advisory service, visit: smallbusiness.wa.gov.au