Description
We're hosting another of our famous "lockin" events – just in time for the summer entertaining season.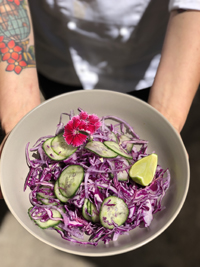 Daz will show you how to take your BBQ game to the next level with Jamaican jerk seasoning, along with Doug from Screaming Seeds and his jerk spices.
Then Nic will show you how to throw a special salad together – for when you're run off your feet and you realise that the invite says "bring a plate" – that everyone will love.
Max 25 people.
You get to eat all the food that is made, so make sure you're feeling hungry!