Description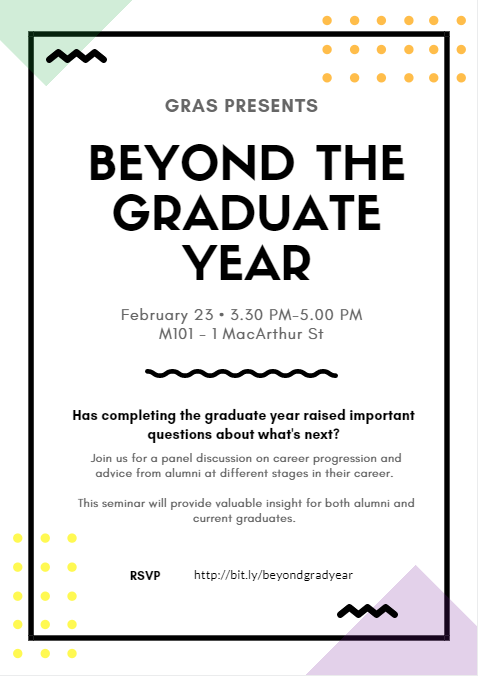 For many of us, finishing the graduate year may raise important questions about what's next. New alums, or older alums thinking about their next move, might be thinking about:
What skills and knowledge did my graduate experience give me, and how do I capitalise on them?
How do I maintain and strengthen the connections I have made?
How do I gain more responsibilities at work?
How do I have difficult conversations with my manager?
This seminar will answer these questions and more. Our speakers, all of whom are past graduates and at different points in their career, will reflect on their experience as graduates and how they have used it to further their careers.

This seminar is for alums who have recently completed their graduate program, or are looking to make the next step in their career. This event will also appeal to those of you who have just started the graduate year and want additional insight into past graduates' experiences and how to make the most of this experience.

Date: Friday 23 February 2018
Time: 3:30 to 5:00PM
Location: M101, 1 MacArthur Street, East Melbourne, VIC, 3002

Please register for this event!