Description
About the Seminar
Australia, the 'land of opportunity', has a unique environmental history. It's where two of the most important global fields of contemporary transcultural expression have confronted each other for decades: heritage preservation and the resources industry. These two transcultural domains have turned into a 'wicked problem' for Australian society because they are fundamentally opposed to each other: Indigenous heritage is entangled with the well-being of the land and sea, of Indigenous 'country'. But the well-being of the nation state relies on the large-scale exploration of its natural resources that sees Indigenous country turn into industrialised space.
In my presentation, I draw on theories of transculturality in order to come to terms with this wicked problem of preservation vs. exploration. It's also at the heart of a conflict that emerged in the early 2000s, found its peak in 2013 and continues to reverberate until this day: The fight for Walmadany / James Price Point, a site 50 kilometres north of the iconic tourist town of Broome on the Indian Ocean coast that was chosen for the construction of a $45 Billion AUD liquefied natural gas facility (LNG).
I argue that the successful opposition movement against the construction of the LNG facility at Walmadany / James Price Point marks a turn away from late liberal 'opportunity dreamings' of progress and development towards values that nurture a more inclusive understanding of Australian society. My ethnographic analysis will provide examples for how to approach these values through a transcultural lens. This ties in with a wider concern for how to embrace moments of crisis not as potential loss but as means to make the otherwise impossible possible.

About the Speaker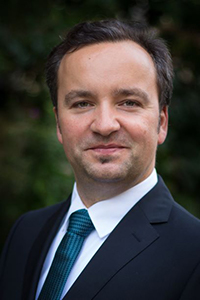 Carsten Wergin is a Research Group Leader in Transcultural Studies at Ruprecht-Karls-University Heidelberg, member of the Steering Committee of the Heidelberg Centre for Transcultural Studies (HCTS), and vice-chair of the German Association for Australian Studies (GASt). He is also a founding member of the Environmental Anthropology Working Group of the German Association for Social and Cultural Anthropology (DGSKA) and has served as a Senior Visiting Fellow at UNSW, Sydney. His main research interests link advancements in the Digital and Environmental Humanities to theories and practices of cosmopolitanism and decolonialisation. Most recently, this has involved long-term fieldwork on socio-ecological transformations triggered by tourism, heritage and the resources sector in Australia. These ethnographic engagements have resulted in a number of peer-reviewed journal publications in Australian Humanities Review, Ethnos: Journal of Anthropology, and Journal of Cultural Economy. Further publications include the co-edited volume Musical Performance and the Changing City (with Fabian Holt, 2013) the Special Issue "Materialities of Tourism" for Tourist Studies (with Stephen Muecke, 2014), and The Call of the Trumpet Shell (with Corinna Erckenbrecht, 2018), a monograph on German anatomist and explorer Hermann Klaatsch (1863–1916) and his work in the Kimberley.