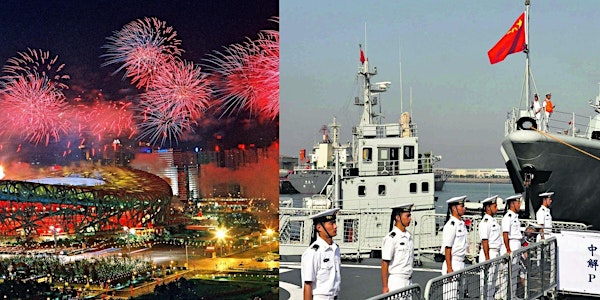 Seminar | Analysing China's Foreign Policy and International Relations
Location
Seminar Room, China in the World, Building 188, , Australian National University
Fellows Lane, Australian National University
Acton, ACT
Australia
Description
A Strategic & Defence Studies Centre and Australian Centre on China in the World Research Seminar, featuring:
Professor Jia Qingguo, Dean of the School of International Studies, Peking University
Professor Yan Xuetong, Dean of the Institute of Modern International Relations, Tsinghua University; Editor-in-Chief of the Chinese Journal of International Politics
The academic study of China in the contemporary international system is filled with opportunities for new empirical research and theorising, but also laced with potential pitfalls and challenges. Debates about China's strategic intentions highlight the vital importance of understanding domestic sources of China's foreign policy. Yet, Chinese domestic politics can be opaque, and the interplay of history, identity, ideology and technology in a rapidly changing polity poses difficulties for scholars seeking explanatory variables and causal connections. Moreover, China's indubitable impacts on regional and global order are easier to experience than to define, analyse, or predict. Are we witnessing a power transition, will China avoid the Thucydides trap, and what is the new model of major power relations? Does economic interdependence with China increase the chances of peace, or of conflict? Some international actors also respond to China in unexpected ways. Rather than balancing against or bandwagoning with this rising power in the anarchic international system, many states choose hedging, limited alignment, or other forms of asymmetrical relationship behaviour.
This Research Seminar provides a unique opportunity to engage with two of China's leading scholars to explore these and other challenges of studying contemporary Chinese international relations. The discussion will address questions about research methodology and output, such as:
How should scholars conduct research into Chinese foreign policy and strategy?
What kinds of questions should we be asking?
How should we try to explain Chinese foreign policy intentions and behaviour?
What are the leading publishing outlets and opportunities for scholars working on Chinese foreign policy and IR?
This Research Seminar is part of the initiative, '2016 Australia-China Relations: In Dialogue with Distinguished Chinese IR Scholars', which brings leading Chinese scholars on a one-week tour of Australia's three leading cities. This is a collaboration between ANU's Strategic and Defence Studies Centre and Deakin University, La Trobe Asia, and Sydney University's China Studies Centre, with additional sponsorship from the Foundation for Australian Studies in China (FASIC).