Description
Why is this topic important?


To sell effectively today we need to innovate in how we create value for buyers in our conversations:
Buyers today are not interested in salespeople who talk about product features, functions or 'benefits' because that information is available online. Buyers don't want salespeople to ask them what their problems are and then pitch 'solutions'.

They DO need salespeople who will help them think through new ways of doing business that results in game-changing value to improve competitiveness, reduces costs, grows revenue, or manages significant risks.
In the modern era, if we are not disrupting thinking, then we are not effectively selling or creating value for our customer. Executive decision-makers need salespeople who positively reframe their thinking and consultatively help them explore how to de-risk their future and improve results. In essence to lead them to new ways of thinking and operating.


What value will you receive from this breakfast?


John Smibert will elaborate on why it is important to think 'positive disruption' when you are selling. He will:
Outline how to lead in conducting a disruptive sales campaign

Share a case study to help us understand Disruptive Selling in some detail.

Provide specific processes and tools that can be used to immediately deploy disruptive selling.


This will include:
How to identify and qualify sales opportunities for disruptive selling

How to build a disruptive sales strategy for an opportunity

How to source insight that will inspire and disrupt the customer's thinking

Methods you can deploy to disruptively sell in a positive and constructive way

How to conduct a disruptive conversation that is well received.
******************************************************
SEE SHORT PROMO VIDEO FROM KEYNOTE JOHN SMIBERT (to be produced)
******************************************************
About our presenter John Smibert
To be added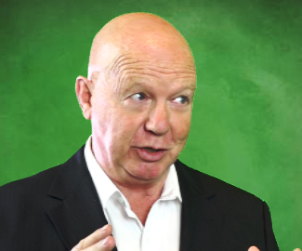 ++++++++++++++++++++++++++++++++++++
This is the fifth in the 2018 series of bi-monthly B2B Sales Leadership forums hosted by Sales Masterminds APAC in conjunction with the Strategic Selling Group and our principle sponsor Sugar CRM.
A light continental breakfast will be served from 7.30am. Presentation and workshop at 8.00 am.
All previous 2017 forums sold out quickly so register now. Places are strictly limited.
+++++++++++++++++++++++++++++++++++
THE PANEL - TBC
+++++++++++++++
Sponsor
FUTURE EVENTS:
6th February 2019:
********** Tickets on sales soon *************