Description
THIS EVENT HAS SOLD OUT - PLEASE PUT YOUSELF ON THE WAIT LIST BY CLICKING 'TICKETS'.


ALSO DON'T MISS THE NEXT ONE DECEMBER 5th - BOOK NOW
The Dec 5th event is on "The Science and Psychology of High Performing Salespeople"
_______________________________________________________

The sales challenge being addressed
Gaining access to the C-suite is an essential part of any sales campaign or account plan. Sales managers and sales leaders, therefore, need the right strategy and techniques to execute at C-level... but few know how. The higher you call into a prospect the more successful your sales journey will be. But the higher you go, the greater the competition for an executive's attention and time.
C-level executives are guarded by their Executive Assistants and voicemail to ignore or ward-off the unprepared salesperson. They often have silent numbers and have others manage their email and LinkedIn InMail, so how can you or your team break through to secure that critical first meeting or conversation? And when you do get that meeting, set the right agenda and prepare for it to ensure a triumph rather than a disaster?
Why it will be valuable for you to attend
If you lead a sales team or sell high value B2B products, services or solutions, you know that many people are usually involved in the customer's decision process. But the ultimate power to decide whether you make a sale or not resides in the C-suite. Many sales opportunities die because the people who make the final business and financial decision just have not been on board with the business case.
If you can't gain access to the executive suite, you're relying on someone else to make your case for you and you're at the mercy of changes in policy or priorities. This forum will explain why it's critical to sell at the senior executive level. It will show you and your sales team how to cut through the noise and be noticed. It will provide multiple strategies to get your message to the right person and show you ways to craft your narrative and business case for maximum impact. It will enable salespeople to significantly increase the number of executive level meetings they can schedule. Just as important, it will show how to prepare for the meeting, what to take and what not to take and how to ensure you achieve your objectives to make it the beginning of a successful realtionship, not the end of the line.
***************************************
This is the fifth in the 2017 series of bi-monthly B2B Sales Leadership Forums hosted by Sales Masterminds APAC in conjunction with the Strategic Selling Group and our principal sponsor, Salesforce.com.
A light continental breakfast will be served from 7.30am. Presentation and workshop 8.00 to 9.30 am.
All forums sold out quickly so register now. Places are strictly limited.
About our presenter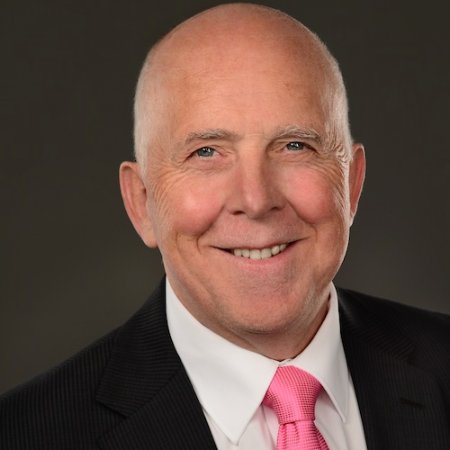 Steve Hall is the founder and Managing Director of Executive Sales Coaching Australia and is an Executive Coach and an Executive Sales Coach. He has been described as Australia's leading Authority on selling at C level. His specialty is helping sales people sell to senior executives and:

• understand the issues that C level executives care about
• identify how they can help senior executives achieve their goals
• frame their message so senior executives are eager to speak with them
• communicate their message effectively via the most effective channels
• schedule significantly more introductory meetings at C level
• prepare effectively for senior executive meetings
• get the best possible results from those meetings
• enter targeted organisations at the highest possible level

Steve is also a gifted corporate storyteller who helps his clients create a compelling vision that will inspire their customers and prospects.

He is an author, a keynote speaker and acts as a Devil's Advocate, challenging his clients' ideas and approach to weed out the ineffective ones and make the good ones much more powerful.

He has held senior management positions in sales, marketing, professional services and project management. He has worked in more than 30 countries on six continents with Fortune 500, FTSE 100, ASX 100 and NASDAQ listed corporations as well as many smaller public and private companies.
+++++++++++++++
Principal Sponsor

Supporting sponsors:


FOLLOWING EVENTS:
5th December: "The science and psychology of of high performing salespeople" - Bernadette McClelland
********** Get in now for an early-bird ticket *************