[FREE ONLINE WORKSHOP via Zoom]
About this Event
This online workshop "Sell Products on Facebook" is being delivered as part of the ASBAS Digital Solutions program.
**If you have any questions please call MIC on (03) 94901402 or email asbas@melbourneinnovation.com.au**
To successfully register for this online workshop, you must fit the eligibility criteria below:
Active ABN
Victorian For-Profit Business
Under 20 employees
Due to limited spots available, only one person may register per ABN
Please note: Participants of the ASBAS Digital Solutions program can access up to 30 contact hours. This includes free workshops and webinars, and paid mentoring.
Melbourne Innovation Centre's Privacy Policy must be read before registering. The Privacy Policy can be viewed at https://www.melbourneinnovation.com.au/privacy-policy/
Sell Products on Facebook
Customers spend a lot of time on Facebook. Use the power of social media to drive your audience to buy your products without even leaving the platform. Allow customers to browse, share, and purchase your products.
If you want to start selling your products on the Facebook Shop, this activity-based workshop is for you! Within this session, our presenter will take you through several activities so you can walk away with tangible outcomes.
In this workshop, you will complete the following activities:
Set up a Facebook Shop
Set up a product catalogue in preparation for selling
Set up a simple advertisement to sell a product on Facebook
Bonus: Connect your Facebook Shop to your Instagram account (if relevant)
Important: To set up a Facebook Shop, you must already have a Facebook Business Page set up, and prepare at least one product image, description, price, postage method, and payment provider. This must be done prior to this workshop.
Register for this online workshop to actively set up a Facebook Shop for your business, adding a product catalogue and preparing your first product ad to start selling.
Please Note: Activity-based workshops are delivered via Zoom and will not be recorded, therefore replays will not be available. Recording will not be applicable due to the nature of the workshop being interactive.
** LIMITED SPOTS AVAILABLE - only 1 attendee per business - BOOKINGS ARE ESSENTIAL **
Online Workshop schedule:
https://www.melbourneinnovation.com.au/replacement-online-workshops
ABOUT THE ASBAS DIGITAL SOLUTIONS PROGRAM
The Australian Small Business Advisory Services (ASBAS) program provides low-cost, high-quality digital advisory services to small businesses across Victoria.
The program is being delivered by Melbourne Innovation Centre.
The program supports your online business needs by offering the following:
Group Workshops
Interactive Webinars
ASBAS Digital Solutions portal
One-on-one mentoring (paid add-on)
How much will the program cost? - The ASBAS Digital Solutions program is free, with the paid add-on option of mentoring. Registration grants you access to 30 contact hours of workshops, webinars, and—if you choose to utilise this paid add-on service—mentoring.
Am I eligible? - To access the ASBAS Digital Solutions program, you must be operating for-profit in Victoria and have under 20 full-time equivalent employees. Sole traders can also access the program. Your business must have an ABN.
How do I sign up?
Complete ALL fields in the registration form for this workshop (or any other ASBAS Digital Solutions program workshop).
A member of the program team will call you soon after the workshop to discuss how you can get the most out of the program
Following this phone consultation, you will receive a welcome email with program links and an access code to the Digital Solutions Mentoring website where you can book your one-on-one mentoring appointment (2 hours for $25).
We're here to help.
For more information about ASBAS Digital Solution program, visit https://asbas.melbourneinnovation.com.au, email us at asbas@melbourneinnovation.com.au or call us on (03) 9490 1402.
This program is delivered by: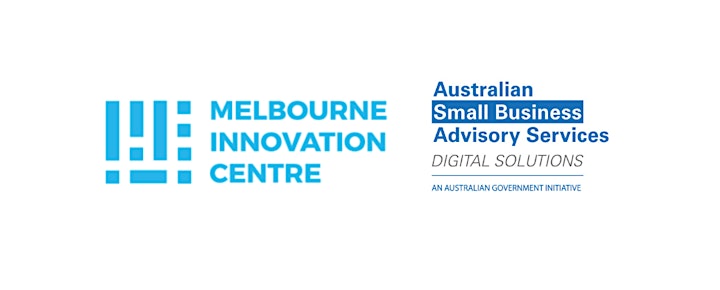 This program is proudly supported by: