A fun, relaxing afternoon to learn spa quality facial techniques & facial massage. Non alcoholic sparkling wine tasting & refreshments.
About this event
Please join me for an afternoon of decadent self care and skin care. I will guide you through the technique for a self administer, spa quality facial, inclusive of a face sculpting and lip plumping massage.
We will be using my luxurious Handmaiden Natural Skincare Range. Made here in WA using potent plant based ingredients that gently work to nourish and nurture skin. The facial will include a Lavender Dead Sea Mud Mask, with extra to take home. Dead Sea mud is mineral rich and hydrating, and suitable to all skin types.
Topics of discussion will include other everyday ingredients you can utilise in your daily skincare regime, and all thing natural skincare related.
Keeping with the natural, healthy theme, there will be a selection of light refreshments on offer. We will also be doing a tasting of a selection of alcohol free sparkling wines, to enjoy during the event.
This workshop is suitable to any one who is interested in learning & performing Self-administered Facial and Face Massage Techniques. People who are interested in embracing a more natural approach to skincare, with a reduced toxic load on their body. It's for anyone who wants to taste non alcoholic sparkling wine and spend the day with like minded people, learning self care techniques to take home and use in your everyday life. If that describes you, please join me.
Limited tickets available.
www.handmaidennaturalskincare.com
Skincare products do include nut oils.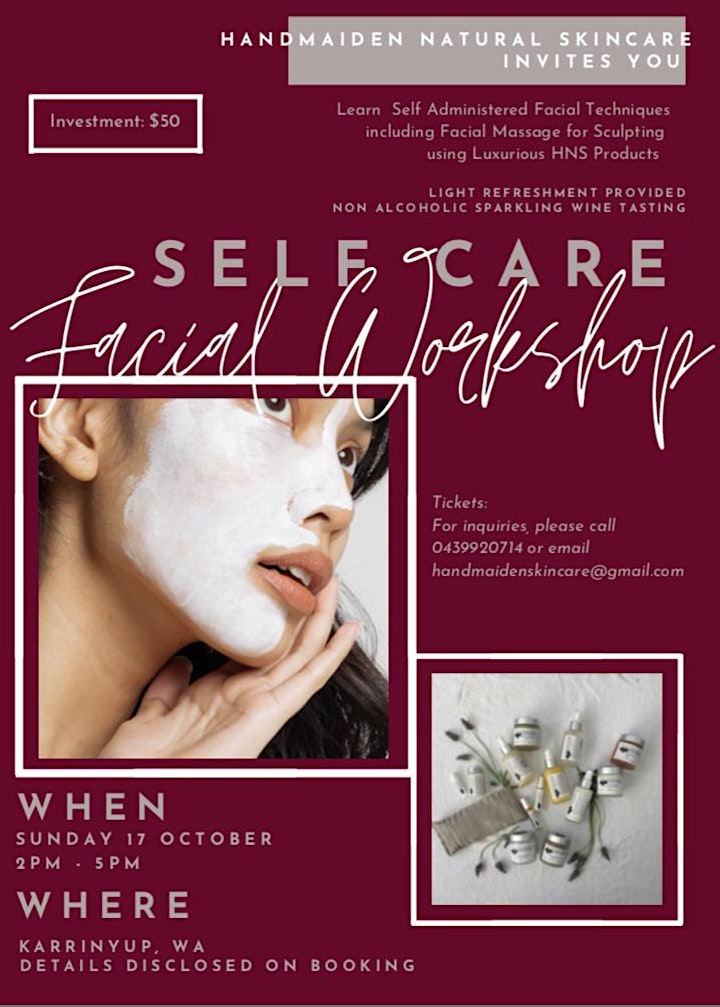 My name is Nici Ogle. I founded Handmaiden Natural Skincare 8 years ago, and have been hand making natural skincare from my home studio in Perth for 15 years.
I am a mum of 3 beautiful girls, and know how hard it can be to find time to really nurture myself.
Through Handmaiden I hope to spread a message of selfcare and self love. By giving women the tools to create luxurious spa experiences at home, without a massive time or money commitments, they can improve their own mental health, and also reduce the toxic load on their skin. I believe in natural beauty, through a healthy body and mind.
I look forward to meeting you, & spending the day with you, sharing what I love.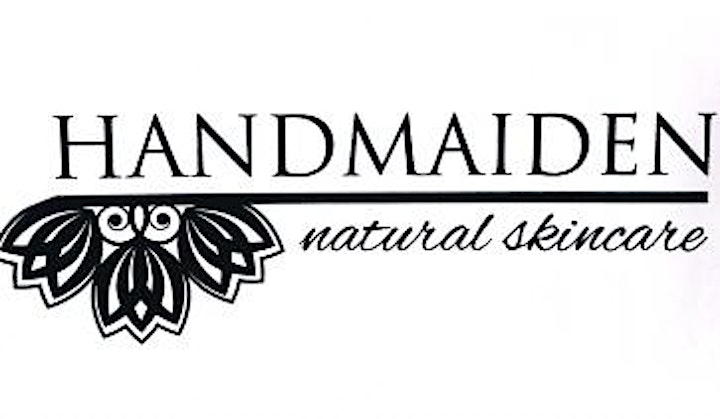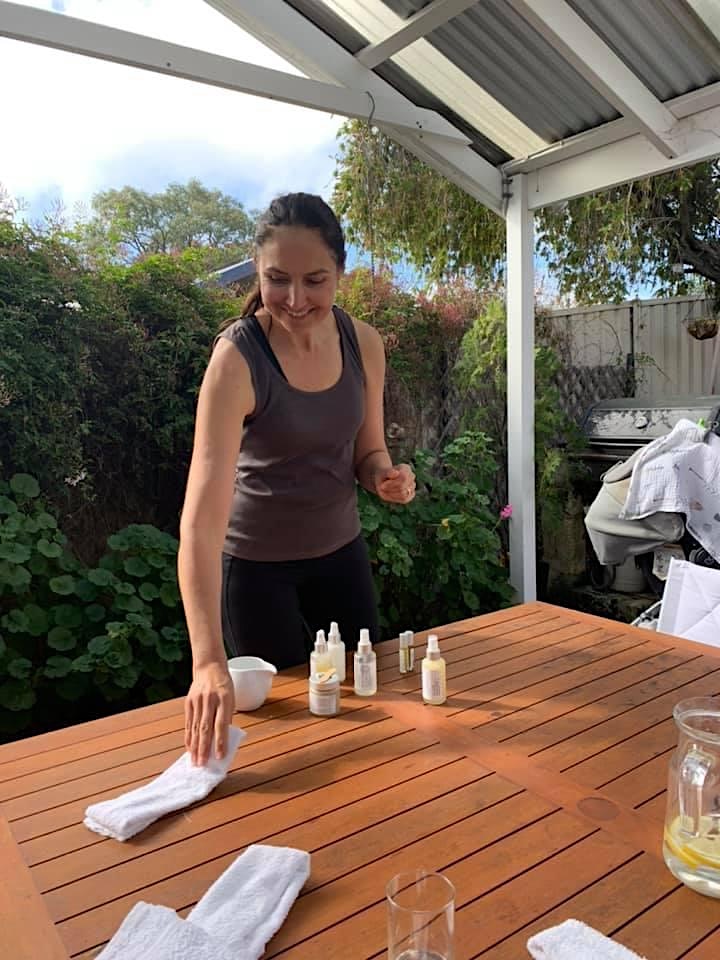 Organiser of Selfcare Skincare Workshop