Description
The IIBA Perth Branch is looking forward to hosting our June event with an interesting presentation on self-service business intelligence. The June event will also be our EOFY networking event.

Self-service Business Intelligence – Think Outside the Spreadsheet

Business Intelligence (BI) is one of the fastest growing fields in ICT, and the rise of Self-Service BI (SSBI) tools such as Tableau, Power BI etc. means that it is no longer the domain of professional BI developers. SSBI tools, in the right hands, can help businesses achieve their strategic goals, track their KPIs, measure the success of change initiatives and identify opportunities for savings and growth.
To be most effective, BI needs to be done by someone with a detailed understanding of business requirements, knowledge of the business domain and key processes, familiarity with business systems and data, and an established rapport with key stakeholders and decision makers. This of course describes the Business Analyst.
This presentation will look at the latest advances in SSBI tools, and have an in-depth look at Power BI from Microsoft. It will show how BAs can master these tools to gain insights into all aspects of the business and in turn advance their own careers.
Speaker Biographies:
Sue Webb – IIBA Perth Chair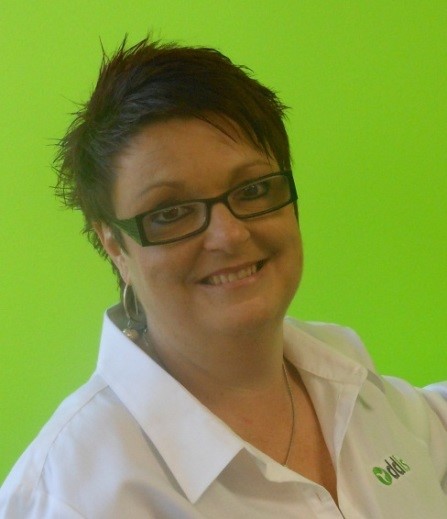 Sue Webb has been a professional educator for over twenty years, starting as an applications trainer at Canning College. From there Sue progressed to tutoring at a tertiary level, then lecturing at University before leaving academia to become a Technical Trainer in the private sector, which happened nearly ten years ago. Sue is passionate and enthusiastic about education and training, and loves being a trainer. Sue was recently promoted to Principal Practitioner for Business Analysis when DDLS recognised her dedication and domain expertise in this area. Sue is also the Chair of the Perth Branch of the IIBA.
Sue's two greatest passions are from opposites sides of the IT triangle – process and technology, and yet they are very closely related to each other. They are Business Analysis and Business Intelligence… Sue believes that teaching both of these subjects, as well as Project Management, IT Service Management and SharePoint, gives her a unique perspective on IT. It allows Sue to see IT for the business benefits it delivers, not just for the cool funky toys that IT so often presents itself as.
Sue graduated from Edith Cowan University with a first-class honours degree (BSc) in Computer Science. Sue was awarded the Faculty Medal for academic excellence and was recognised on the Dean's list twice.
Event Registration Details
Event Date: Wednesday 28th June, 5.00 pm

Registrations Close: Wednesday 28th June, 4.00 pm

Event Location: DDLS, 7/553 Hay St, Perth WA 6000

Event Schedule:

5:00 to 5:30pm - Registration

5:30pm – 6:30pm – Presentation

IIBA® Australia Chapter Members: Free (must register for this event individually using their unique IIBA® membership number)

Non-Members: $30 + GST

Event attendance – 1 hour CDU – please retain your ticket.

All non-members are encouraged to become an Australia Chapter member to take advantage of free events plus many other benefits
Click the link below for details on how to become a IIBA ® Australia Chapter Member:
https://australia.iiba.org/chapter-membership
Our Local Partners

With over 20 years experience DDLS is the Australian leader in IT Technical Training, Certification and Professional Development, enabling customers to successfully deploy technology, effectively manage processes and deliver quality service.

Technology: Extensive range of authorised training from Microsoft, Cisco, VMware, Citrix, Apple, Checkpoint, Tandberg, Encase, Novell, Red Hat Linux, IBM Lotus.

Process: Internationally recognised Project Management, PRINCE2®, ITIL® and Business Analysis in alignment with IIBA, PMI, AIPM, itSMF & APMG.

People: Professional Development programs include time management, customer service and management training delivered as public courses and custom programs.

DDLS provides Authorised Prometric and VUE testing onsite at each of DDLS' six locations, promoting the value of industry leading certifications including MCITP, MCTS, CCNA, CCNP, VCP, CAPM, and PMP.

DDLS has learning centres in Sydney, Melbourne, Brisbane, Perth, Canberra and Adelaide
International Institute of Business Analysis® Australia Chapter Ltd
ABN 97 139 072 389 GPO Box 960 Sydney NSW 2001 Australia
Read more IIBA® Australia Chapter news & events at australia.theiiba.org.
Learn about the join today at theiiba.org.
Become a Certified Business Analysis Professional®(CBAP®) or Certification of Competency in Business Analysis (CCBATM).