The options available for digital and print publication
About this Event
This workshop for both fiction and non-fiction writers presented by traditionally and self-published author Annie Seaton, includes: how to format a manuscript for Amazon and the other e-tailers eg, Apple, Kobo, Google, as well as formatting print for Amazon and Ingram Spark. Look at how to market your books, and learn the secret of branding and marketing, pre and post publication, and learn the importance of social media in today's digital world. Get tips on how to capture a slice of the market whether you are traditionally or self-published. Part of Write Here! Festival.
Cost: $60 includes complimentary entry to Write Here! Friday 26 March 11am and 12.30pm panel discussions
Bookings essential.
Annie Seaton:
Annie Seaton grew up, and went to university, in Newcastle, and now lives near the beach on the mid-north coast of New South Wales. Her career and studies have spanned the education sector for most of her working life, including completing a Master's Degree in Education, and working as an academic research librarian, a high school principal and a university tutor until she took early retirement and fulfilled a lifelong dream of a full time writing career. As well as writing, she also now works as a freelance editor and offers self-publishing services to authors. Annie has been traditionally published with Pan Macmillan Australia and is now with Harper Collins Australia with two more forthcoming books: Osprey Reef (2021) and East of Alice ( 2022).
Each winter, Annie and her husband leave the beach to roam the remote areas of Australia for story ideas and research. One of her favourite destinations is the Whitsunday region, a stunning and pristine landscape threatened by human activity, and Annie's forthcoming book, Osprey Reef is set on the reef. Annie also has many books published digitally internationally across many genres, and also self-publishes in print.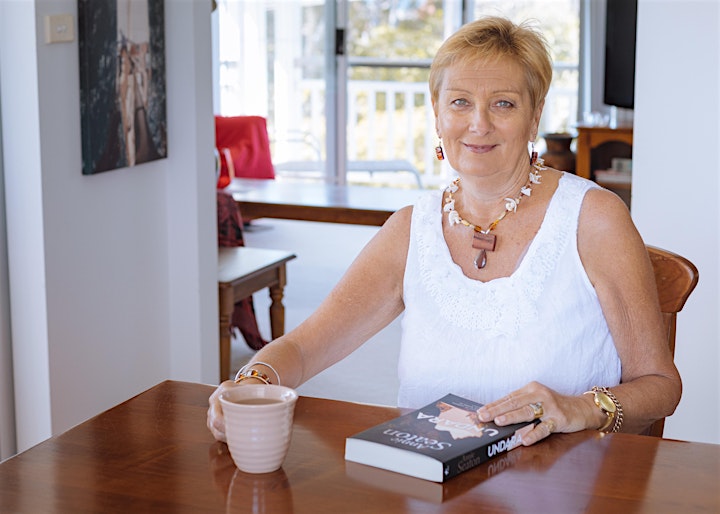 For the safety and well-being of all participants, safe-distancing and social gathering measures will be practiced and contact details for traceability will be kept. All attendees are reminded to follow health advice and safe physical distancing by keeping 1.5m apart, maintaining personal hygiene by regularly washing hands, and not attending if they feel unwell. Council reserves the right to cancel the event if deemed in violation with safe COVID practices.