Self-Leadership Lab Breakfast: From compliant to committed
Description
The Self Leadership Lab is designed for two purposes: for you to get the most out of your employees, and for you to get the most out of yourself; professionally and personally. Presented by Suzanne Salter, this program will guide you through the development of a concrete personal development plan. A plan that will allow you to identify your core values, uncover the type of manager that you are, and aid you to then become the type of manager that you want to be.
This introductory breakfast will provide you with a framework that will help to identify your current needs. Are you a manager seeking greater levels of employee engagement, and thus decreasing operational inefficiencies? Or are you an executive traversing and transitioning across jobs, or sectors, and looking to lay the groundwork for your next professional move?
Discover today at our breakfast session.
Self Leadership Lab
Tackling the challenges of a changing world by developing your individual potential for the benefit of the organisation.

Fostering managers and executives to actively reflect on their current and future positions.

To seed an approach to develop business leaders who can lead collaboratively and innovatively in today's rapidly changing environment.
This Breakfast is suited for

:



Upper and mid-level managers who have the recognised potential to move into a more senior position.

Leaders holding responsibility for corporate or divisional strategy and implementation.
Suzanne Salter

Has worked for 17 years at senior executive levels in equity derivative trading rooms, building and turning around businesses for large banks in France, the Mediterranean Rim and Australia. As a result, she understands the pressures of operating in highly complex environments, where it is necessary to successfully engage with stakeholders across multiple divisions in order to deliver organisation-wide strategies.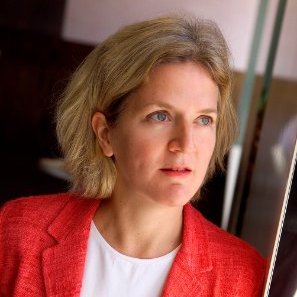 You are invited to join us for a session, presented by Suzanne Salter
For more Information
(02) 9514 3504
business.practice@uts.edu.au
By entering this event you agree that UTS, Business Practice may use photographs or video footage taken of yourself during the event for marketing purposes including DVD production, posting on UTS Business Practice website and or social media platforms, or for future UTS, Business Practice events.