Self-Leadership Breakfast Session: The Science of Successful Goal Setting
Description
Can employers and employees work together to ensure sustainable high-level performance whilst ensuring individuals' needs and motivators are satisfied? Suzanne Salter explores how...
We invite you to join us for our upcoming Self-leadership breakfast session, facilitated by Suzanne Salter, focusing on the mechanics of successful goal setting.
Today companies around the world are trying to get more out of their businesses with fewer resources – more specifically, human resources. It is all too easy for people to stretch themselves close to breaking point in pursuit of goals out of alignment with those that lie close to their own hearts and passions, leaving them feeling worn-out and unmotivated. How then, can employers and employees work together to ensure that teams perform at their peak in a sustainable way whilst maintaining peak individual satisfaction and investment in their work?
Unpacking the habits of successful goal setting, the Breakfast Session will explore motivation and focus techniques allowing you to identify and pursue goals that motivate you and those around you. The session moves beyond this into strategies for identifying the unique leadership styles of you and those around you, ensuring cooperative engagement from all involved in the pursuit of a common goal-set.
Whether you're a fresh face or alumni of the UTS Business Practice Self-Leadership Lab program, we welcome all to attend this invaluable session delivering practical skills and the opportunity to mingle with the next generation of highly achieving leaders.
Program:

7:30am – 8:00am | Registration
8:00am – 8:40am | Suzanne Salter Keynote
8:40am – 9:00am | Q&A
Presenter: Suzanne Salter | Research Consultant, UTS and Executive and Leadership Coach and Professional Development Trainer, Leadership Nouveau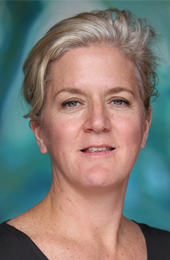 Suzanne has over 17 years' experience at senior executive levels in equity derivative trading rooms. Building and turning around declining businesses for large banks in France, the Mediterranean Rim and Australia, Suzanne has unquestionable insight into the pressures of operating in highly complex environments, interfacing between multiple stakeholders across divisions and organisations, in order to deliver organisation-wide strategies. She is the Founder and Director of Leadership Noveau – a leadership consulting and coaching business – and lead facilitator for the Self-Leadership Lab program run in partnership with the Business Practice Unit of the University of Technology, Sydney.
By entering this event you agree that UTS, Business Practice may use photographs or video footage taken of yourself during the event for marketing purposes including DVD production, posting on UTS Business Practice website and or social media platforms, or for future UTS, Business Practice events.
For any queries please contact:
Ph: (+61) 2 9514 3504
Email: business.practice@uts.edu.au