Event Information
Location
266 Morgan Rd
266 Morgan Road
Meelon, WA 6208
Australia
Come and explore the emotion, activities, and games!
About this event
Watched the movie "inside out". Well, this month "Inside Out" is coming to the farm. Come and explore the emotion, activities, and games. Find the emotions hiding around the farm and if you can be the first to find everything on your map you'll win the grand chocolate prize.
Along the way, there are things to do and find with special games for the kids. At the end of the tour enjoy a coffee or tea or a BYO picnic in the grassed areas. So come and bring your family and friends and bring your cameras.
There is a grassed picnic area
Toilets
Gazebo to hide from rain showers
Bring your umbrella just incase
Park outside the first building on the left as you enter the tree-lined driveway
Closed in shoes/Gumboots recommended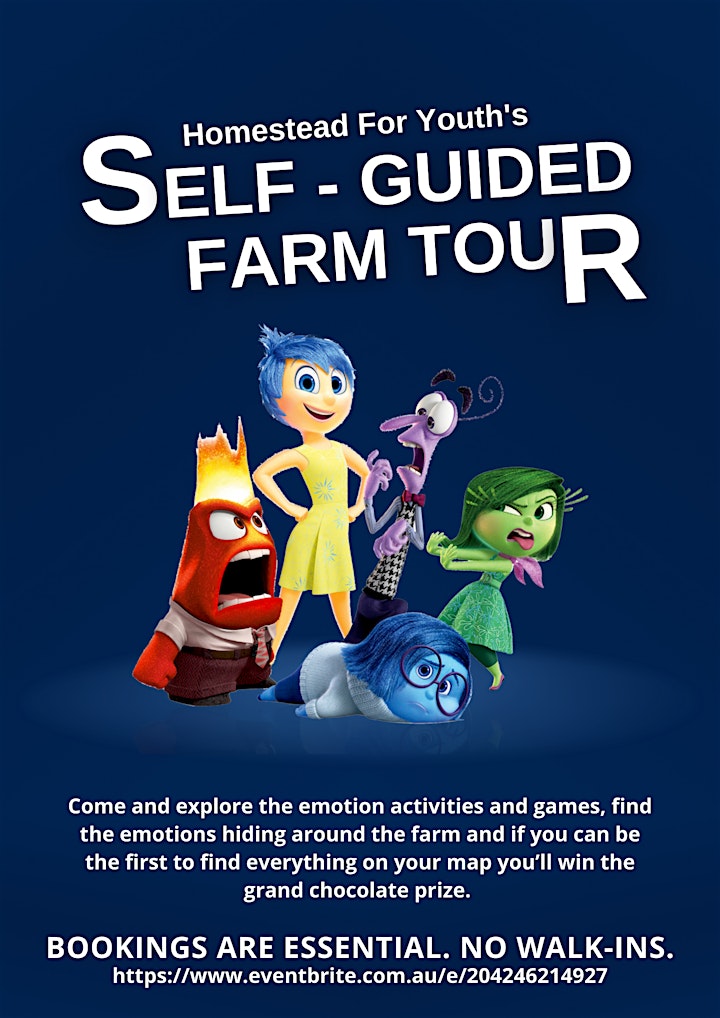 LOCAL AREA:
While your in the beautiful Peel area don't forget to check out the local tourist places. Redz Zoo, Caraholly, Dwellingup Adventures, Dare Adventures, Dwellingup skate park, Tree Adventures, numerous hiking trails and more.
Other programs run from the farm?
Equine Therapy
Toddler Group
Self guided tours
Farm program/mentoring
Combi Program
Respite Care
Therapy outdoors
Psychology & Counselling
Family Therapy
0449 939 597
info@H4Y.com.au
animalfarm@H4Y.com.au
We are on facebook & Instagram too
Location
266 Morgan Rd
266 Morgan Road
Meelon, WA 6208
Australia