Self-Esteem-What is it & how you can help your child-Online Masterclass 8.30pm

Monday, 9 November 2015 from 8:30 pm to 9:30 pm (AEDT)
Event Details
Self-Esteem: What is it and how you can help your child: Online Master Class 8.30pm-9.30pm
Have you ever wondered if your child has enough 'self-esteem'? Or do you feel that they lack confidence?
In this Masterclass, I'm going to show you what self-esteem is and how it is different to self-confidence (yes they are two very different things). I'm going to talk about how you can help your child be more confident and like themselves better.
By the end of this Master Class you will:
Step One: Clarify
Be clear and fully understand what self-esteem is, and how it's different to self-confidence.
Step Two: Contribute
Understand how you can contribute to your child having improved self-esteem and self-confidence.
Step Three: Communicate
Understand you can communicate with your child about self-esteem and self-confidence. You will know what to say to them so they can esteem themselves.
As parents, we all want happier, more confident children. Your child deserves the best!
Testimonials: (Self-esteem)

'It was a real eye opener, makes you think about me".
'It made me realize how much of a self-esteem rollercoaster I am on, makes me want to change 'me' in order to role model better behaviours to my children'.
'Sue's presentation was informative and interesting. Awesome!'
'I like how Sue described the content in detail. She had a little bit of humour which kept me entertained and engaged'.
'I will be talking to work about having Sue run sessions at our centre on Self-Esteem and communication etc'.
'Sue is engaging, funny, clean and thoughtful. What an asset to all parents, teachers, youth workers……to anyone really!'
'Plenty of easy to digest information'.
'Very helpful information'.
'Very interesting and informative'.
'Sue is easy to listen to, relatable and relaxed'.
'I'm always learning from you Sue – thanks a million'.
'Loved it!'
'The whole content was brilliant and not too overwhelming. I wish our Uni lectures were half as interesting!'.
'The training will have wide applications in my personal and professional life'.
'There were some new ways in which I think about myself that I can also apply to others'.
'Very engaging'.
'A good level of interaction with and between participants'.
'Loved it, and I really believe there is a need for these workshops'.
'Clear, precise, and I really enjoyed learning'.
'I loved the difference between confidence and self-esteem'.
'Absolutely can apply this stuff to the kids I deal with, especially the self-others line, match-mis-match line, count-discount line'.
'Working with kids K-12 I have been able to take away some aspects of this training to use with students'.
'Easy to listen to. Spoke in ways in which it was easy to apply to self'.
'Useful knowledge to apply to self, family and work situations'.
'Clear and a good sense of fun'.
 'Thank you so much for opening up a new world, a new way of thinking and looking 'into' my family'.
 'Brilliant, wonderful expertise shared, Sue. Thank you'.
And a facebook post: 
'Enjoying the Self-Esteem and Children workshop given by Sue Anderson. An inspirational insight into kids and, just as importantly, myself. Lots to think about.'
Have questions about Self-Esteem-What is it & how you can help your child-Online Masterclass 8.30pm?
Contact Sue Anderson
Organiser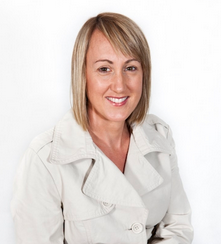 Sue Anderson is a highly sought-after coach, author, mentor, trainer and presenter who coaches privately and within schools and organisations. She has a unique insight into how children and teenagers experience bullying and has worked with hundreds of primary school- and secondary school-aged children affected by bullying, including the targets, bullies, teachers and parents.
Sue grew up in Melbourne, Australia, as the youngest of five children. She travelled to the United States at age eighteen when she won a scholarship to attend university in Boise, Idaho, then returned to Australia to complete her degree at the University of Ballarat. She worked in the fitness, disability and quality assurance industries before gaining her international coaching qualifications in 2007, when she became a Meta-Coach.
Sue began using the cutting-edge methodology of Neuro-Semantics to coach children affected by bullying and was instantly astounded by the results. She has had great success empowering children and teenagers affected by bullying through her unique approach. With only word of mouth to promote them, Sue and her husband Chris Cartledge now run their successful coaching business, Good2gr8 Coaching.
Sue is an ambassador for Brodie's Law (the Victorian Anti Bullying legislation), a board member for the not-for-profit anti-bullying organisation Angel's Goal, and has a weekly radio segment on Ballarat's 3BA. She lives near Ballarat, in Victoria, with her husband and their three gorgeous children.  Her book 'Unbullyable' has won an international innovation award.