Self Compassion Workshop - the pathway to inner Peace and Happiness

Saturday, 26 October 2019 from 12:30 pm to 4:30 pm (AEDT)
Event Details
"A moment of self compassion can change your day; a string of such moments can change the course of your entire life"
"Self Compassoin is simply giving the same kindess to ourselves that we would give to others"
How often do we give others compassion yet we are our worst critics with unrealistic personal expectations of ourselves?
Self-compassion is the care and nurturing we offer ourselves when we make mistakes, embarrass ourselves, or come short of a goal we were hoping to achieve. It is the acknowledgment of our pain, and the rejection of the notion that we should just "tough it out."
Having SELF-compassion means to honor and accept our own humanness and accept that in life, we will encounter a number of unfortunate circumstances, sometimes where we are the one at fault.  Self-compassion is about extending the same grace and kindness to ourseves that we readily give to others.
Self compassion gives us the calm courage needed to face our unwanted emotions head-on and ultimately lower our levels of anxiety and depression symptoms.

Learning the skills of applying Self-compassion is a much healthier way of feeling good about oneself than building self-esteem because that is based on the need to feel better than others.
To reach your full potential, you have to stop beating yourself up.
This workshop show you HOW to apply Self Compassion when you are going through a tough time; when you feel down, sad and unhappy and it will also help change the way you deal with life. You will notice the unkind words that you say to yourself, then you can tap into your inner springs of kindness and tenderness so you can live a more peaceful and happier life.

You will find that worries and ruminations are much less and you will have the skills to deal with unpleasant events or even people that are in your lie.
It is designed to be fun, experiential and powerful to help cobat feelings of low self esteem, low self worth and lack of confidence - which can be caused by living in a pressured world.
This will be a popular workshop and the numbers are kept small.  Book early otherwise you will miss out.
____________________________________________________

Dani tells us about the Self Compassion Workshop - click the image to watch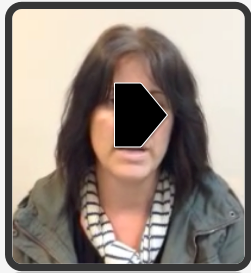 ______________________________________
* To help you feel secure, expect a safe, this workshop is run with a non-judgemental and will be in a supportive space where you can choose to either connect with others and share your experiences or just enjoy the opportunity to learn, relax and enjoy the afternoon.

This workshop is delivered by a health professional, Julie McDonald and her courses are always taught with compassion, engagement and wisdom from her 30 years of personal practice of meditation, mindfulness and as a therapist.
For further information on Julie, this is her website:   http://www.juliemac.com.au/
If you would like to contact Julie via email: juliemac4change@gmail.com
or mobile: 0419 239 747.
---
Terms & Conditions
The experiential nature of the workshop means that it is not suitable for those who are severely depressed, anxious or in the midst of particularly challenging circumstances.

The workshop is designed as adult education rather than group therapy, and do not constitute any form of diagnosis or treatment.

It is recommended that you do not take the workshop at a time that you know you will be extremely busy (e.g. moving house), if you have gone through a recent bereavement or trauma, or if you are struggling with severe anxiety or depression. If you are on medication for anxiety or depression, it is strongly advised that you do not reduce dosage during the course, and that you let your GP, psychiatrist or psychologist know that you will be taking the course.
---
FAQs
Are there ID or minimum age requirements to enter the event? Yes, 18 years and over.
What are my transport/parking options for getting to and from the event? Yes at the front or the side streets of the Cafe.
What can I bring into the event? A note book, pen for writing, water bottle. 

What's the cancellation policy?
There is a NO REFUND policy.

If you wish to transfer your ticket into another name, please let Julie know via email. juliemac4change@gmail.com at least 24 hours prior to the commencement of the event.




In the event of the cancellation of an event by the organizer, you will receive a full refund of the course. If this workshop is moved from its advertised venue and/or the date is changed, your payment will remain valid if you wish to attend the rescheduled event. If not, we will issue a full refund. 

This cancellation policy is final.
---
 Testimonials

"Julie is a very calm and knowledgeable therapist. Very empathetic and understanding. I wish we could do these exercises the whole day". - N Hermas
"Julie has a soulful, kindness about her teaching. There was a good balance of fact based knowledge and practice in the workshop". - J Loughran
"Having attended the Self Compassion Workshsop, I am now able to accept feelings and emotions with a sense of compassion. I would recommend this Workshp because it is important for self growth and acceptance". Danielle C
"I am feeling excited about the possiblities for me now with this new learning - look out world" Belinda D
Have questions about Self Compassion Workshop - the pathway to inner Peace and Happiness?
Contact Julie Mac
Save This Event
When & Where

Bamboo Buddha Cafe
221 Wattle Tree Road
Holgate, NSW 2250
Australia

Saturday, 26 October 2019 from 12:30 pm to 4:30 pm (AEDT)
Add to my calendar
Organiser
Julie's empathetic and 'down to earth' approach to empowering individuals has made her a leader in her field.

She is an exceptional communicator who is passionate about assisting people in overcoming their adversities and be happy again through Workshops, Professional Speaking, one-on-one sessions and Retreats.

Julie has been a Meditator for over 35 years and has been teaching Mindfulness now for over 6 years in both Workshops, Retreats and in your private Practice. She is an exceptional communicator who has the ability to translate complex theories into simple and easy methods of understanding.
She is passionate about helping people overcome their adversities and life a happy life. 
She 'walks the talk' and continues to challenge herself, both personally and academically, in order to further her learning and growth so as to be congruent and genuine in her work.
Her website is:  http://www.juliemac.com.au/

em:  juliemac4change@gmail.com
mob:  0419 239 747