Description
Kerryn Knight, Transpersonal Art Therapist, Professional Supervisor & Founder of Kindred Art Space runs workshops throughout the year for your Personal & Professional development at her nurturing centre.

More about the Tree of Me Workshop:
You are invited through a series of creative therapeutic processes to experientially build self awareness through tree symbolism. The tree and its many parts symbolises you, your history and roots, the face you share to the world, your inner self and where you are 'growing to'. Detailed information on the symbolism for each part of the tree is provided at the workshop and your unique experience discussed at the end of the session grounding the experiential process for you so you can identify and harness your strengths. You get to take home your life-sized wall hanging created and embellished by you.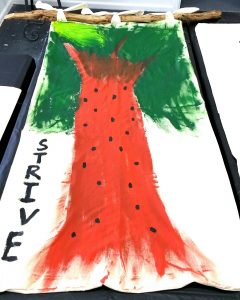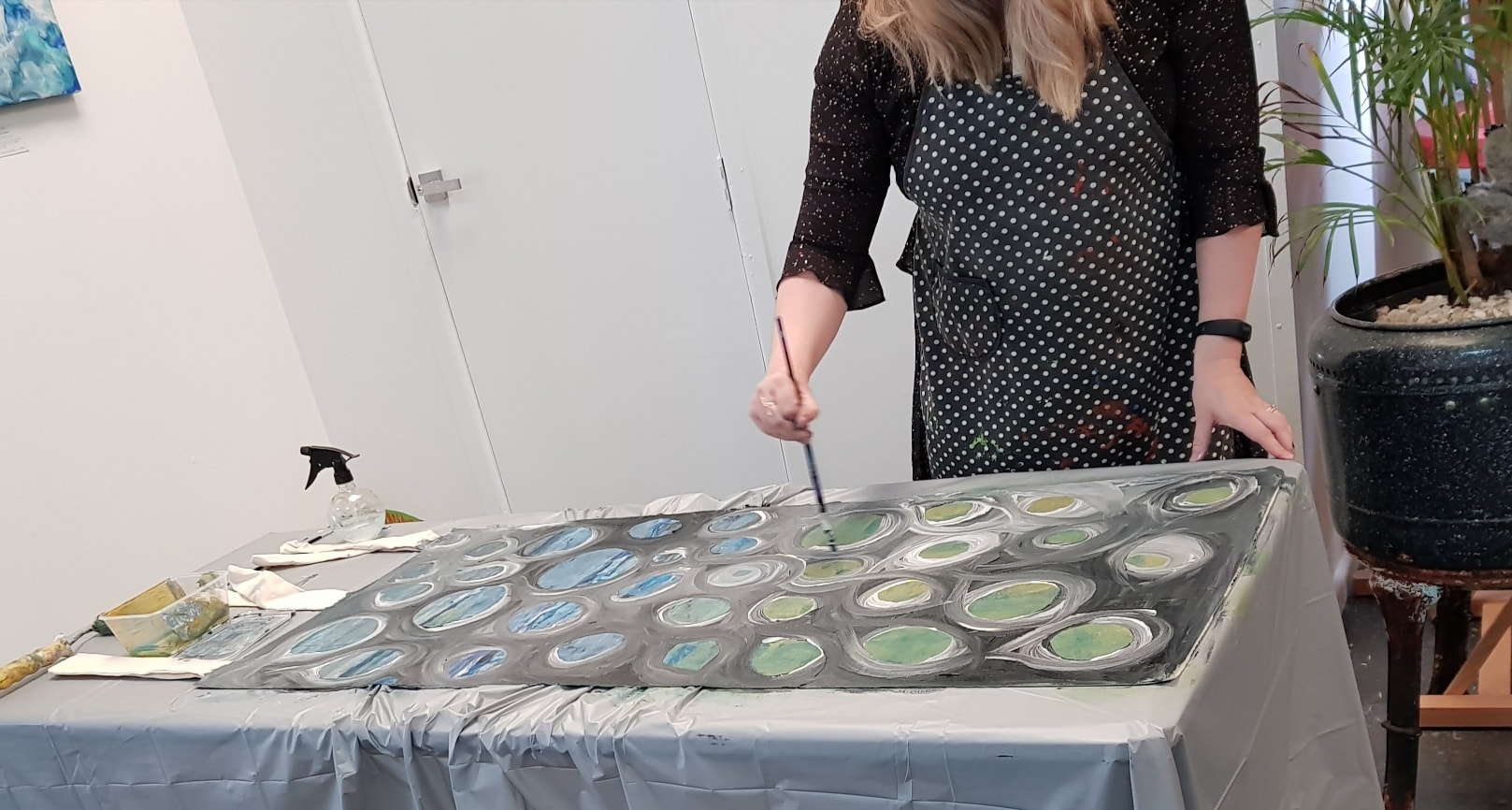 Labyrinth - an added benefit to your therapeutic experience :
As part of Kez Knight's Creative Therapeutic workshops, she invites all attendees to walk the indoor Labyrinth at her centre - Kindred Art Space.
A Labyrinth, symbolic spiral is created on the floor at Kindred Art Space for you to walk along wearing or carrying your creative processes you have made during each workshop. Labyrinth's are designed for spiritual healing. It helps ground the wisdom you have gained by the therapeutic processes of the Workshop and bring this into your daily life.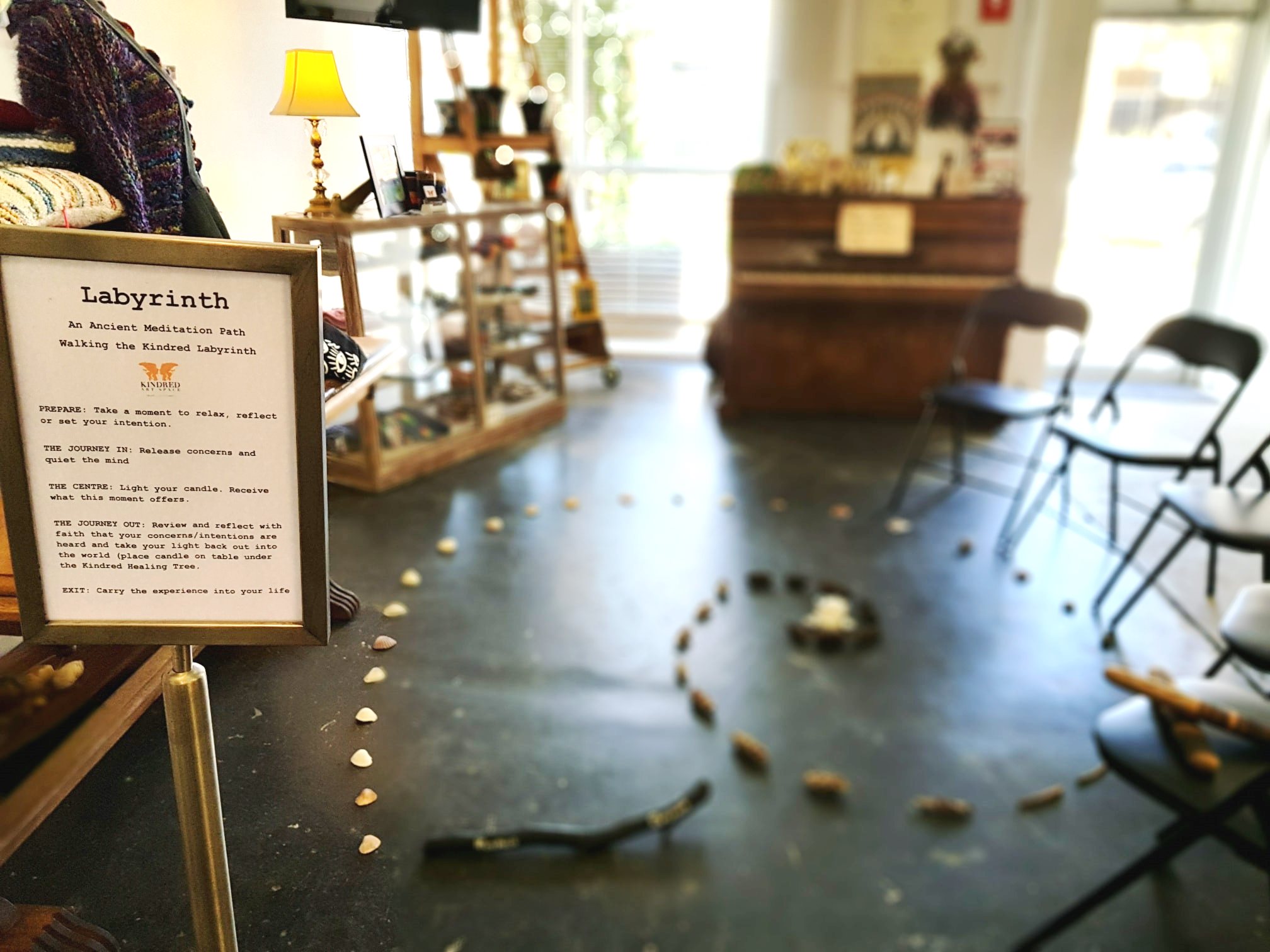 Benefits of Meditation & The Healing Arts:
Science and Research now supports the benefits of a daily 15 minute meditation and the benefits of Art Therapy to:
release melatonin and seratonin into the body- the body's natural calming and happiness hormones

assist in the body's natural rejuvenation process

better control attention, manage emotions and assist with mindful decisions

release mental and emotional blockages

help bring balance and clarity to your day.
Bookings are essential – please give us a call on 0450 253 990 or book online

Personal Development
Kerryn Knight's group and individual sessions can be claimed if you are a member of Medibank Private or Doctors Health Fund (please contact your private medical insurance for more details)
Professional Development Supervision
For Art Therapists, Counsellors, Social Workers, Sandplay Therapists, Teachers and Psychotherapists seeking Professional Development, Kerryn Knight is a member of the Australian Counselling Association College of Supervisors. She provides these regular group workshops and also individual sessions to support you in your essential self care,client-therapist relationships, private practice development and industry best practice.
ALL MATERIALS SUPPLIED
Free of charge Hot Chocolate, Herbal Teas & Coffee provided at the workshop