Description
Self Care Workshop


Front-line stressors and vicarious trauma

Impact of stress on an individual's functioning

Impact of stress on an organisation/system (parallel processes)

Identifying personal triggers

Warning signs that stress is impacting on your functioning

Organisational/systemic self-care strategies

Individual self-care strategies.

The facilitator is the psychologist Trent Savill. Trent has over 12 years of experience working with complex and high-risk young people in the child-protection system. He provides consultancy to the Department of Communities (Child Safety) and the non-government sector through intensive in-home therapy to children and families, training to carers and professionals, and coordination of residential care programs.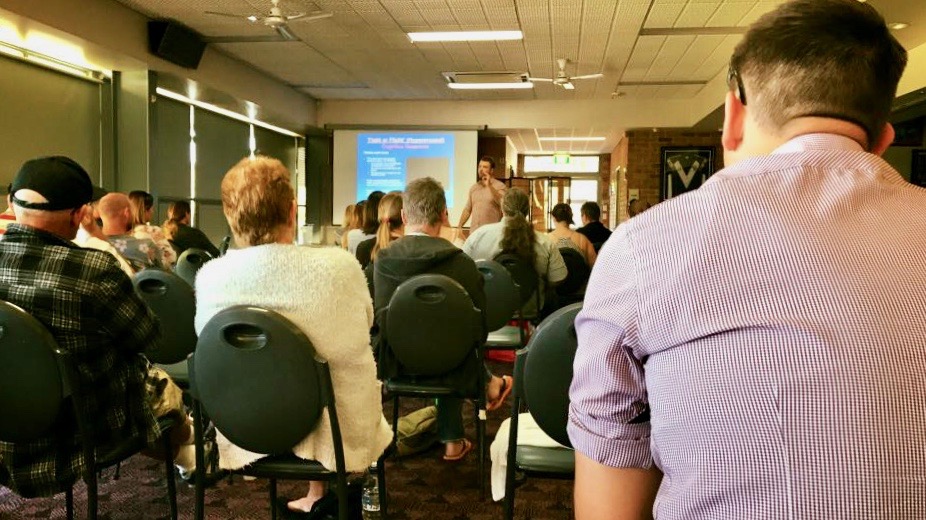 Trent's primary role now involves consulting with the Department and other agencies around their most complex cases and delivering training around the provision of therapeutic care (Understanding and Responding to Complex Trauma and Attachment).
--
Opportunity
CASPA is also currently recruiting "in house cares" for Lismore and Coffs Harbour regions - Specifically, we have vacancies for two 'In-house' foster carers who will provide 24/7 care in a house that is set up by CASPA for a sibling group of three children aged 4 to 12 years old in the Lismore/Casino area. Live in carers will need to have a range of skills that includes consistent and supportive responses to outbursts (which CASPA will support), as well as strong nurturing and emotionally supportive approaches. It is CASPA's goal to keep these children together and offer a stable placement that supports the needs of the children.
Apart from a rent free house, CASPA covers all costs of utilities, costs for the children, provides a fully maintained vehicle with fuel card and a generous tax-free carer allowance. For more info, please click in the following link: CASPA In House Carer EOI Lismore and Coffs.pdf