This workshop will provide parents and caregivers core knowledge and strategies to foster personal wellbeing and resilience.
About this event
Who is the Forum For?
Eyre Peninsula caregivers and parents.
Key Content
This engaging and fast-paced workshop, supported by participant engagement (questions, polling and feedback), will bring focus to the following areas:
Understanding 'what is wellbeing' and 'resilience'.
Introducing the PERMA Model of wellbeing, and 'thriving versus surviving'
Normalising that 'thriving' versus 'surviving' are not fixed states, but caregivers and parents can move between them.
Core skills and strategies to recognise and navigate 'surviving states' and to activate 'thriving states' through intentional actions.
Facilitators
The session will be facilitated by:
Dr Ivan Raymond (Clinical Psychologist, PhD) - LBI Foundation
LBI Foundation psychologist.
Community Champion (IMPACT Coach) - Centacare Catholic Country SA.
Delivery
The session will be delivered by Zoom, which is an online web-based platform that can be accessed by smart phone, tablet and computer. All participants who register will receive an email 24 hours before the session with the Zoom code.
The Bush Telegraph
This session is linked to a "Wellbeing Project" delivered as part of The Bush Telegraph.
This initiative is occurring in collaboration between LBI Foundation and Centacare Catholic Country SA, as funded under the South Australian Government Statewide Wellbeing Strategy, led by Wellbeing SA. For further information on this project: click here.
For other free events for Eyre Peninsula community members: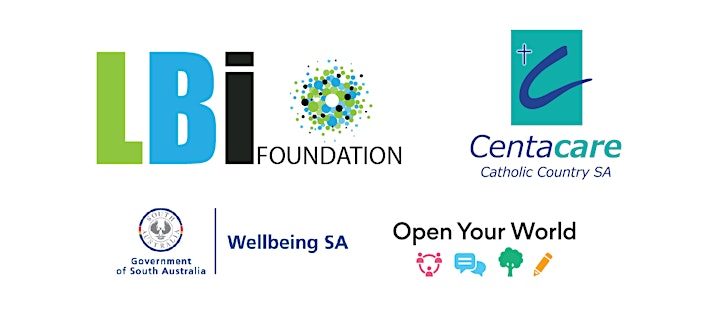 Organiser of Self-Care 101: Looking After Ourselves As Parents and Caregivers
LBI Foundation is a Public Benevolent Institution dedicated to equipping and empowering people, programs and communities (schools, agencies, regions) to build mental health and wellbeing outcomes for Australians in need.
We do this through scientifically grounded training, coaching, accreditation pathways, resources and community development initiatives.
We have exclusive Australian rights to the IMPACT Program. IMPACT makes the science of wellbeing, resilience, growth and trauma-responsive practice practical and translatable for children, young people and adults.