Registration to march with Selamat Datang Indonesian Community will be open from 4 December 2021 to 15 January 2022
About this event
Join us for the excitement, fun and fabulousness of the 2022 Sydney Gay and Lesbian Mardi Gras Parade at the Sydney Cricket Ground and march in support of the LGBTI Indonesian community with Selamat Datang Indonesian Community.
The 2022 parade will be the fifth time for the group to participate in one of the biggest displays of LGBTI Pride in the World, the Sydney Gay and Lesbian Mardi Gras Parade.
In 2022, the theme is United We Stand, and we be marching together as one community.
More details will be emailed to marchers once they have registered their details and paid the fee to march. We also have a facebook group page where regular updates will be provided as well in the lead up to parade.
Please note there are no refunds.
Please be aware we only have 40 positions available so register as soon as you can so that you save your place marching in the parade.
Registering and paying to march with the group ensures your place in the parade as well as accessories which you will wear on parade night as part of the group.
Registration to march with Selamat Datang Indonesian Community will be open from 4 December 2021 to 15 January 2022. Please note there will be no further registrations after this date due as we have rehearsals through February of 2022 and also need to distribute marchers' parade kits.
When registering, please ensure you include your full name, contact number, contact email address and postcode. This is for Mardi Gras requirements for check in on parade day due to COVID requirements.
NOTE: As per Mardi Gras guidelines for the 2022 Parade, all participants must be fully vaccinated and show proof of vaccination on parade day when they arrive at the marshalling area in Moore Park.
Please email selamatdatangcommunity@gmail.com if you require any information.
Let's all stand proud and show support for the LGBTI community in Indonesia!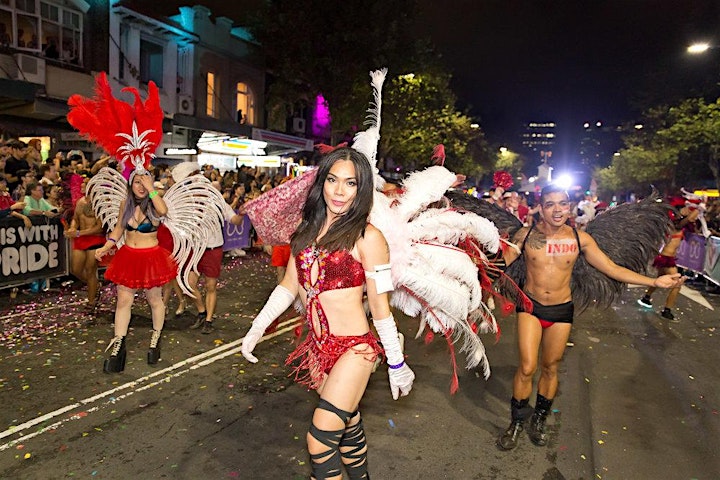 Organiser of Selamat Datang Indonesian Community 2022 Sydney Mardi Gras Parade Registrat