EMUGs SEEDs and LEADs Webinar Series delivered by industry experts to you in the comfort of your home or workplace.
About this Event
The Online EMUGs SEEDs and Leads - POCUS Educator Series comprises 4 x 60min sessions and is aimed at SEEDs (Sonographer Educator in the Emergency Department) and those in senior and/or Ultrasound Leadership roles or those keen to take on these roles.
This course is delivered by a panel of local SEED experts in conjunction with prominent FACEMs.
The Program
Webinar 1: Planting SEEDs
Thursday October 22nd
Webinar for SEEDs & Sonographers presented by a panel with interactive Q&A.
What is a SEED? What is PoCUS? What is different about PoCUS education? Why is the clinical dimension so important? How do I get involved? What are the challenges & opportunities?
Webinar 2: Growing SEEDs & Ultrasound Clinical Leads
Thursday November 19th
Webinar for SEEDs & UCLs presented by panel with interactive Q&A
What makes a great PoCUS trainer? Is there a difference between teaching in a course vs clinical setting? What training & educational approaches are best for busy physicians? What are the dos & don'ts?
Webinar 3: Train the Trainer
Wednesday February 17th
Webinar for SEEDs & UCLs presented by industry experts in conjunction with ZEDU.
Facilitators: ZEDU Director Suean Pascoe and Dr Allan Whitehead
Webinar 4: Train the Trainer
Thursday March 18th
Webinar for SEEDs & UCLs presented by a panel with interactive Q&A.
Quality image review - who, what, why & when? How do we assess competency? How can I use creative PoCUS education - bedside, courses, quizzes, FOAMed, blogs, websites & everything between?
Course registration includes all 4 sessions.
Alternatively you can purchase each session individually. All sessions will be recorded for later listening for those who have registered if you are unable to attend the live event.
IF YOU ARE INTERSTED IN THIS... You may be interesting is subscribing to the EMUGs POCUS Development Package.
Faculty
Carolynne Cormack: Carolynne is a senior Sonographer and passionate POCUS Educator at Monash Health in Victoria. Carolynne has been instrumental to the growth of a large collaborative POCUS program at Monash Health. In 2016, Carolynne was awarded the Australasian Sonographers Association (ASA) Educator of the Year for excellence in ultrasound education. She also serves the wider ultrasound profession in a variety of chairing, committee & advisory roles.
Anthony Wald: Anthony is an accredited cardiac sonographer working in Point of Care Ultrasound education for the POCUS program at Monash Health, Victoria. He is completing his Masters in Clinical Education and Teaching through Melbourne University, with a research interest in the facilitators and barriers to echocardiography teaching and training. Anthony is also an elected director for the Australasian Sonographers Association.
Dr Scott Flannagan: Scott is a FACEM based in Newcastle, NSW. He is currently the Director of Emergency Services at Maitland Hospital, NSW. His clinical interests revolve around critical care management in ED and Point of Care Ultrasound use. He has remained a Clinical Leader in Emergency Ultrasound in the Hunter New England Health Local District for the past 4yrs, providing education and clinical governance across multiple Hunter New England sites. He is a co-founding member of EMUGs (Emergency Medicine Ultrasound Group) and currently runs the HUMMER (Hunter Ultrasound Modular Emergency RUSH) point-of-care Ultrasound course at John Hunter Hospital and Maitland Hospitals. He is an active member of the Australasian Society of Ultrasound in Medicine and completed the Ultrasound Leadership Academy Fellowship course in 2014.
Dr Gaby Blecher: Gaby is a Melbourne based Emergency Physician. Deputy Director at Monash Medical Centre and also an Emergency Physician at the Cabrini Hospital Emergency Department. Gaby chairs the Monash Health Emergency Department Ultrasound Education and Quality Committee. He has completed a Masters of Science in Epidemiology at the University of Ottawa in Canada and has an appointment with Monash University as an adjunct lecturer. His research interests include point-of-care ultrasound and efficient use of diagnostic testing in emergency medicine. Gaby is also a Honorary Advisor for EMUGs.
Dr Luke Phillips:
Dr Allan Whitehead: Dr Whitehead is a Melbourne based FACEM working at Wonthaggi Hospital with a passion for the utility of POCUS in smaller EDs with no critical care on-site and minimal radiology back-up after hours. Allan sees great scope to increase POCUS training to undergraduate medical students as well as prevocational doctors in Australia and New Zealand not forgetting assisting registrars and senior medical staff to learn and maintain this skill. Allan has completed his CCPU with Otago University and also CCPU with ASUM recently, and has done a sabbatical in ultrasound with Monash Health Radiology at Dandenong Hospital.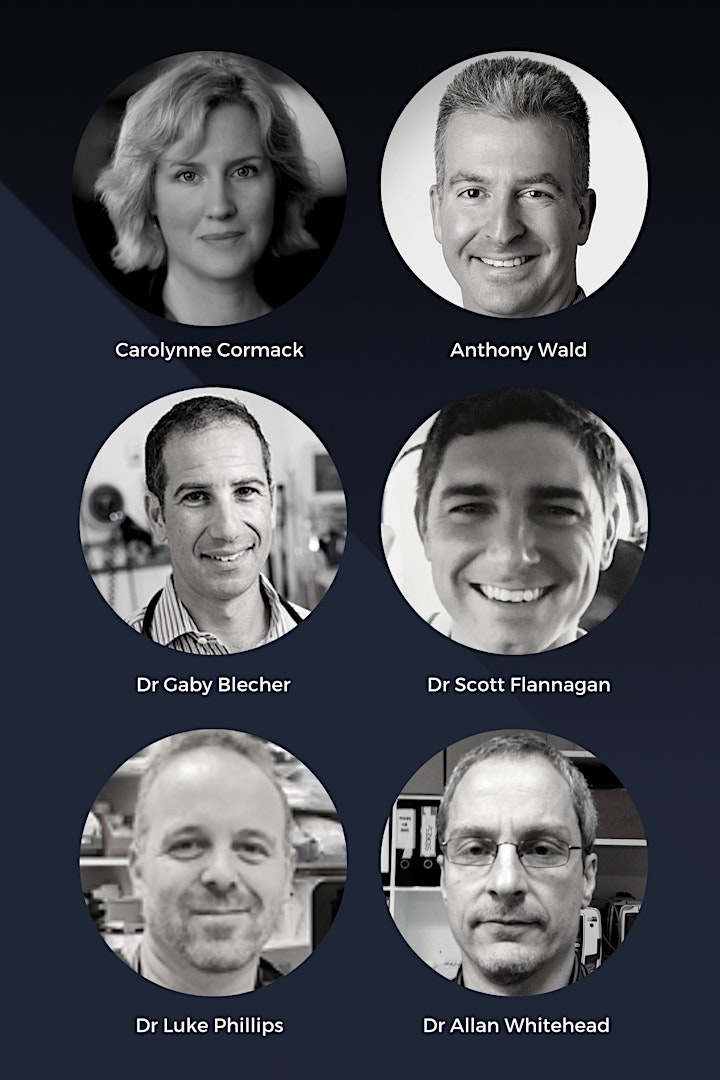 This webinar series is ACEM approved for 4 CPD hours.
Sonographers attending this course will be able to claim CPD Points through ASAR. A certificiate of attendance that we will provide after completion of this series can be used to enter points on the ASAR website.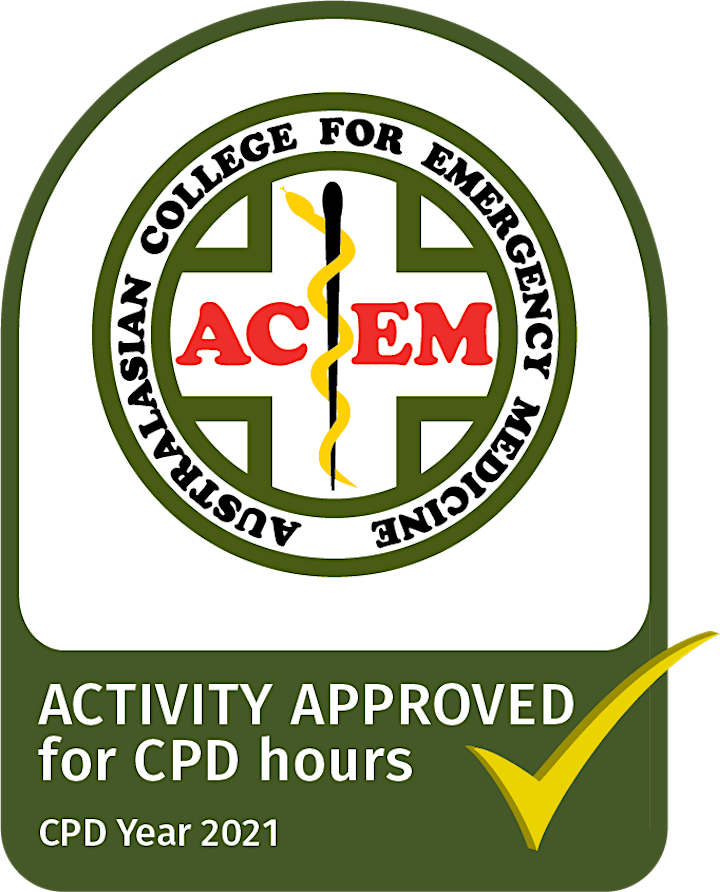 TICKET PRICING POLICY
EMUGs is a small not for profit organisation funded by ticket sales and the support of our sponsors.
EMUGs events offer a multi level ticket price structure to make POCUS education and community initiatives accessible for our whole community.
Full price ticket purchases make it possible for us to provide subsidised ticket options.
We make affordable ticket options available for some groups within our community; including Sonographers, Registrars, Medical Students and doctors in developing countries.
We aim to ensure ticket prices reflect the value of our events.
If you feel that you do not fit into any of the advertised ticket categories for a particular event, or are unable to afford the ticket price, please get in touch with us.
As EMUGs is a not for profit organisation we also provide the opportunity to make an optional tax deductible donation to EMUGs during the ticket purchase process.
Thank you for your support.
This webinar is sponsored by EMUGs Annual Sponsors...