See the Future: China Innovation Update. CAMP x Vivid Ideas 2017
Description
As part of Vivid Sydney, this is your opportunity to gain insight into China's massive push towards innovation. It is a window into opportunities for Australia via vibrant TED-style keynotes and discussion featuring highly successful innovators and entrepreneurs.
See the Future: Gain insight. Skill up. Connect to innovation leaders and meet disruptive startups.
This event is perfect for corporate leaders and staff, startups, VC's, government staff, university students, young professionals, industry association members, City of Sydney business owners and anyone interested in China-Australia relations, innovation or entrepreneurship.

Click here for more information about CAMP.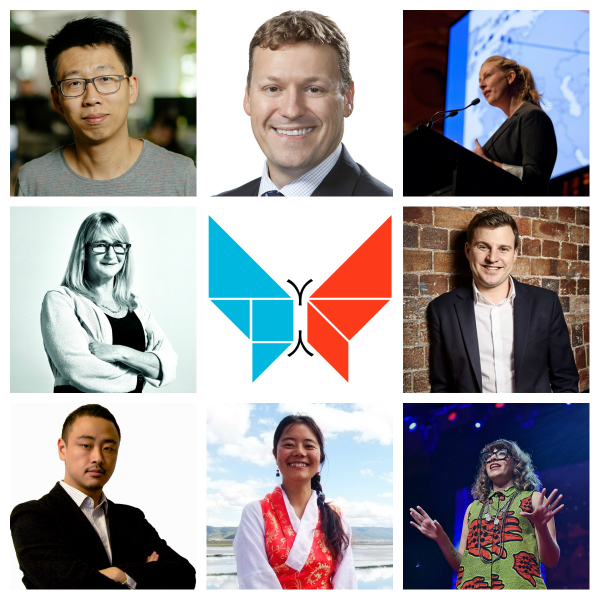 Local Australian Perspective - Cr Jess Scully - Sydney as a competitive innovation hub

Asia Pacific Multinational Perspective - Paul Clark - Managing Partner Asia Pacific Advisory - Ernst & Young - Global disruption and the Asia Pacific

Where Australia Sits Globally - Sandy Plunkett - Founder Innovation Clearinghouse – "If Innovation could…"

The Chinese Giant Perspective - James Hudson - Alibaba Group Australia and NZ - The Size of The Opportunity


The Australian Startup Perspective - Jack Zhang - Airwallex - How do you successfully raise millions from China?

The Micro-entrepreneurship perspective - Danmajyid - the West China innovation opportunity

Make your next move - Daniel Zhan - Landing Pad Manager - Austrade - How to activate the Australia China innovation opportunity

Speaker #8 - announced Thursday 8th June...
---
FAQs
Do I have to bring my printed ticket to the event?
We prefer to scan your ticket at the door but bringing your printed ticket is also fine.

I have a business idea and want to connect to China. Can you help me?

Probably. Send an email to info@australiachina.org with what you need and we'll see how we can help.
I've never been to China but would really like to check out business opportunities there. Can you help?
Sure. Innovation roadtrips in China are an excellent way of making connections on the ground and having a "soft landing" to what can be a tricky market. We conduct bespoke innovation roadtrips for corporates and individuals. If you'd like to join one in 2017 or 2018, email us at info@australiachina.org
I have a million questions when it comes to China and don't know where to start. Can you help?
Probably. There are a tonne of resources online and many Doing Business in China courses out there. Are they enough? No, but it's a good start. The key to success is actually the combination of skills, networks and confidence. Email info@australiachina.org and tell us where you're at and what success looks like to you, and we'll be happy to help if we can.