See Me: Children and young people's experiences of family violence
Sales Have Ended
Registrations are closed
Tickets for this event have now ended. If you have any questions please contact: Sam Champion Participation & Development Coordinator (Mon, Tues, Wed, Fri) Preferred pronouns: he/him/his Youth Affairs Council Victoria (03) 9267 3702 pdc@yacvic.org.au
Sales Have Ended
Registrations are closed
Tickets for this event have now ended. If you have any questions please contact: Sam Champion Participation & Development Coordinator (Mon, Tues, Wed, Fri) Preferred pronouns: he/him/his Youth Affairs Council Victoria (03) 9267 3702 pdc@yacvic.org.au
Description
By young people, for young people
In a workshop run by young people we will be taking on the issue of the invisibility of young people in family violence. Together we will work to come up with practical solutions and actions that can change the way people talk about and support children and young people experiencing family violence.
Please note: You do not have to be someone who has personally experienced family violence in order to attend. If you have experience family violence, you do not have to share your experiences. This is a closed workshop for young people and their support adults, and some people will be sharing real accounts of family violence experiences. While we will do everything possible to ensure our workshop is a safe space, please consider your own emotional safety when deciding whether or not you will attend.

We will be joined by Liana Buchanan, Principal Commissioner for Children and Young People, to reflect on some of the key points we have taken from the session. Liana and two of the session leaders, Natasha and Annika, will be presenting the ideas developed in the session to Liana and a forum of other professionals in the afternoon. We will be calling on them to use our recommendations to change their practice.
Making the space safe

We recognise that discussions about family violence can be triggering for some people. It's really important we create a safe space so that everyone can feel comfortable sharing their thoughts, experiences and questions. To make the space safe we ask the following:
We will start by creating some 'Group Ground Rules' together – you tell us what you need in order to feel safe enough to participate.

Any adults in the room must be there only to support young people. They are asked not to contribute to the discussions unless invited to do so by a young person.

There will be no recording devices or cameras used or permitted in the space. Mobile phones will be turned off or on silent and kept in bags and pockets for the workshop duration.

If you find yourself feeling distressed or you recognise you are being triggered, you are encouraged to do whatever you need to do to make yourself safe again. You can take time out, leave the event completely, or ask one of the trusted adults in the space to sit with you. Whatever you need is fine.

Flyers with phone numbers, websites and apps you can use to connect with support will be available on the day. You are encouraged to use these and/or your support networks following the event.
Why we're focusing on children and young people?

Children and young people are too often unrepresented in conversations about family violence in Australia. They're often seen either as secondary victims or as an extension of their mother and their experiences are down-played, sometimes to the point of being invisible. This is particularly incongruous given the wealth of knowledge that we have about the long-term impact of trauma experienced in childhood.
So why are we not acknowledging that children and young people are hurt by the violence too? They are often the primary victims alongside or even instead of their mother. They are not just passive observers. Yet their voices are absent in the courts, in the community, in the programs that support and care for them.
The invisibility of children and young people in the current discourse about family violence in Australia is something we strongly believe needs addressing. It's important to let children and young people who are experiencing violence right now know that they are not alone. It's also important to let them know that their experiences are real, valid and recognised.
Who should attend?

If you're aged 15-25 years and you think you can contribute to a discussion about how to make young people more visible in conversations about family violence, then you are really welcome.
You could be a high school student, a client of a support service, a victim survivor of family violence, or all of the above. You don't have to have lived experience of family violence to attend.
You can bring a trusted adult with you if you need to, or come with a group of friends who are also interested in contributing.
The venue is accessible. Lunch will be provided.
Supporters

This event is generously supported by The Victorian Government and the Victoria Against Violence campaign.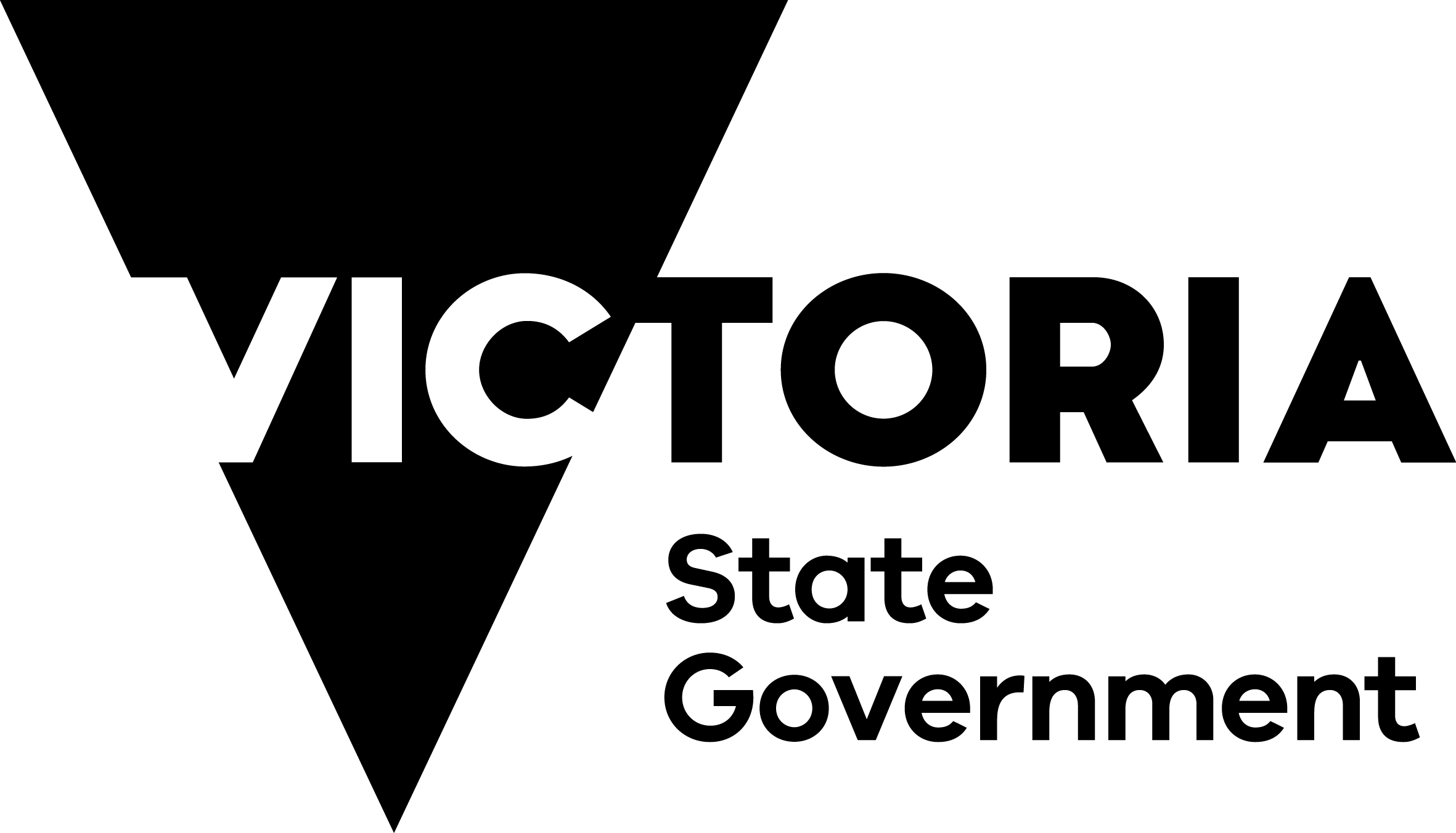 Facilitators and leaders


Crystal Moon

Crystal is currently a project officer in the youth engagement team as part of the Berry Street Childhood Institute. Her own lived experience of kinship care combined with her professional experience have built her a reputation for voicing unapologetic truths and challenging people to think differently about why and how they support and care for young people.
Before she came to Berry Street Crystal worked at the Australian Childhood Trauma Group. She is an alumni and youth ambassador for the Mirabel Foundation and helped develop the Berry Street Childhood Institute's Y-Change youth leadership and social change program. She was a peer mentor for the first Y-Change team and still works alongside them in her current role.
Natasha Anderson

Natasha Anderson is a lived experience consultant with the Berry Street Y-Change team and a member of the Victim Survivors Advocacy Council. She is an artist, an adventurer and an advocate and was recently the recipient of the Principal Commissioner's award for Modelling a Generous Community. The award recognised her advocacy work on behalf of young people experiencing family violence and young people in out-of-home care. Natasha's extraordinary commitment to pushing herself has seen her able to pilot a glider plane before she could drive a car, and travel across the world to join the crew of the Young Endeavour. She is committed to social justice and the rights of children and young people.
Annika McCaffrey
Annika McCaffrey is one of the inaugural Young Thinkers in Residence at the Youth Affairs Council Victoria (YACVic). She has recently produced a short film "The Hidden Victors" portraying messages of hope for young people experiencing family violence, and has been profiled in an ABC article for her work. Annika is also finishing her Diploma of Justice as well as continuing to advocate for young people affected by family violence. She hopes to be able to involve young people's voices in the family violence discussion and is interested in working in the justice field. She is a powerful emerging voice in the discourse around family violence experiences from the perspectives of young people.
Lauren Oliver (Facilitation support)

Lauren is the Senior Advisor Youth Engagement with the Berry Street Childhood Institute. She has a career of over 20 years working alongside young people experiencing disadvantage and facilitating their leadership in decision-making and social change initiatives. Lauren holds a Bachelor in Social Anthropology from the University of Sussex and is a 2016 Churchill Fellowship recipient.
Venue info
The Courtyard Room, Queen Victoria Women's Centre, 210 Lonsdale St, Melbourne.
See map on the QVWC website: https://qvwc.org.au/contact
Disability access
Access is via Lonsdale Street.
A ramp to the rear entrance of the building runs along the Western side (left-hand side).
By car
Visitors can find metered parking on Lonsdale and Russell Street.
Alternatively, the QV shopping precinct offers 1500 parking spaces in their large car park situated underneath the city block. Click here for more information about parking at QV.
By train
The venue is located close to Melbourne Central train station, which services all train lines.
For more information about train services visit the Metro website.
By tram
The venue is accessible via tram routes 1, 3, 5, 6, 8, 16, 22, 64, 67 and 72, which stop at the corner of Swanston and Lonsdale Streets. For more information about tram services visit the Metlink website.
By bus
The venue is serviced by bus routes 201, 202, 203, 302, 305, 318, 605, 906, 907 and 908 which stop on Lonsdale St, near Swanston St.
For more information about bus services visit the Public Transport Victoria website.
About us
Y-Change

Y-Change is a social action-focused training and employment opportunity for young people who have experienced disadvantage. Piloted in 2016 eleven young people were trained in public speaking, facilitation, media, and campaigning and activism. Seven of those young people went on to be employed by Berry Street as Lived Experience Consultants.
Y-Change recognises the considerable expertise that young people bring to the program as a result of their lived experience. The program's role is to channel that expertise and build on their skills to use it to inform and drive social action.
Once employed, the Lived Experience Consultants provide valuable input and expertise to: help develop youth participation strategies; inform policy and practice development; and provide a service-user perspective on strategy and decision-making.
The team can has undertaken work for Berry Street and for a range of external customers seeking the expertise of young people with lived experience of disadvantage.
More info at the website here: https://berrystreet.org.au
Youth Affairs Council Victoria (YACVic) Young Thinkers in Residence

The YACVic Young Thinkers program is a paid opportunity for young Victorians to work on a social or political issue of their choosing for two days a week for up to 16 weeks. The Young Thinkers are encouraged to think creatively and present their findings in whatever medium best suits their project. This may be a traditional research project or something else entirely, such as a campaign, video, artwork – whatever they feel will have the biggest impact.
The Young Thinkers get direct support from the YACVic policy manager, participation and development coordinator, and the CEO. To enable them to get the most from their projects both personally and professionally, the Young Thinkers are encouraged to work with our core and partner agencies as well as our networks within the sector. We connect them with mentors within the field of their topics and more broadly. The program enables young Victorians by giving them the resources and support they need to have their voice heard on an issue of importance to them.
More info on our website here: https://yacvic.org.au.