Sector Wide Seminar: How do I help a family with a disability?
Description
This forum describes the current disability landscape and in particularly how community workers, childcare educators, intervention workers, neighbourhood centre staff, teachers, front line staff and other sector workers (not already in the disability field) can assist and support families and children when they walk through your door.
Who can you refer them to?
What do they need to do?
Support ideas until they are linked?
This is your one opportunity to walkaway with tools and information.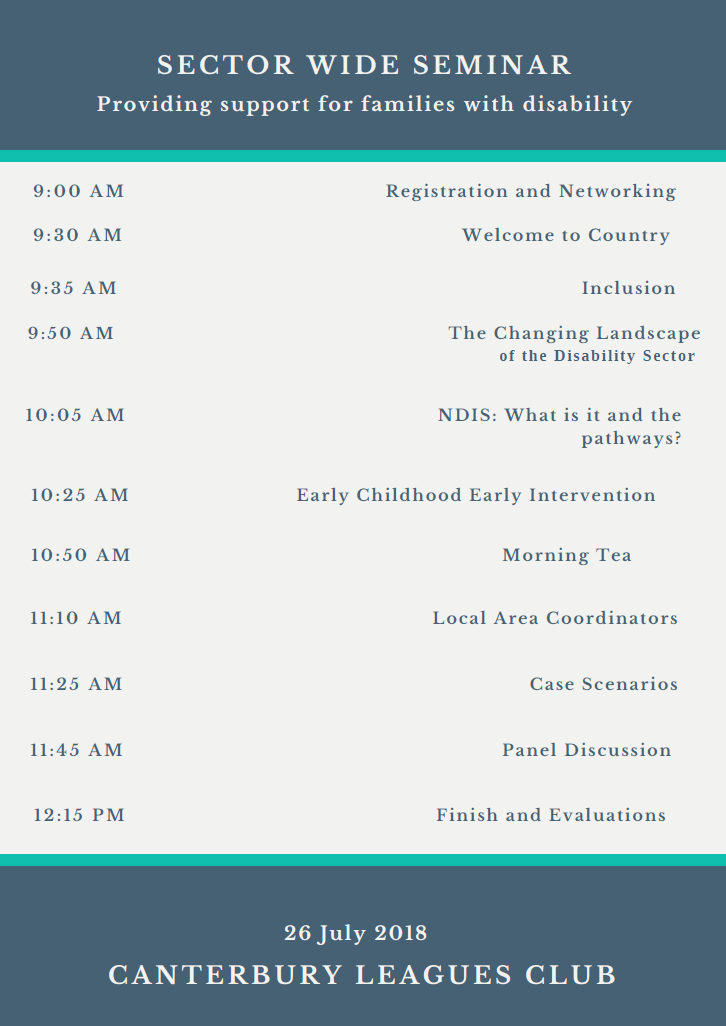 REGISTER TODAY TO AVOID DISAPPOINTMENT.