About this Event
Secret Prince is a storytelling card game in development by a team from Melbourne. You and up to four friends will take on the role of fantasy adventurers in a world you create, exploring through 70 potential stories of magic and (mis)adventure. Oh, and every one of you is secretly a gorgeous and broody deposed royal heir on the run from your tragic backstory.
Equip magic items to improve your skills, roll dice to find out what happens, and tell a ridiculous and over the top fantasy story together. Whoever has the most tragic backstory at the end of the game wins.
Secret Prince is in active development, and you can play the current Open Beta version and contributing to the ongoing development of that game.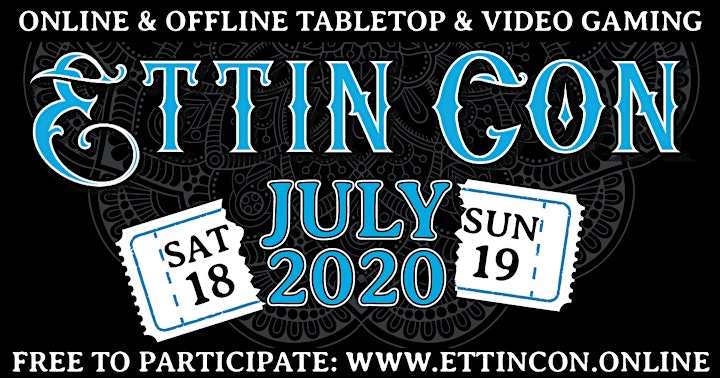 #EttinCon2020 is completely free and virtual due to pandemic.
For full event details, game listing and timetables, visit EttinCon.online!
For more about our non-profit conventions, visit EttinCon.org.