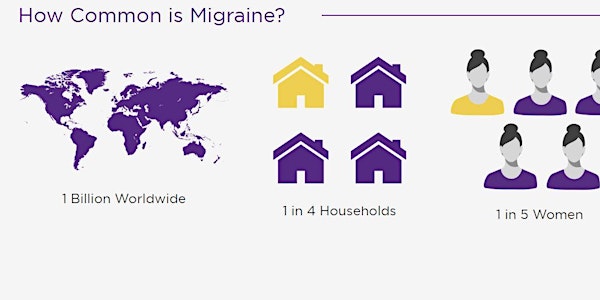 Second Lance-Goadsby Migraine Symposium (Mind, Migraine, Movement and more)
Event Information
Location
Auditorium, WCHRE level 1
Level one, Auditorium, WHCRE, Sunshine Hospital
St Albans, Victoria 3021
Australia
Description
We are delighted to announce the much awaited second Lance-Goadsby Migraine Symposium. The packed two-day event theme is Mind, Migraine, Movement and more. Registered participants will access the popular mastering migraine management 10-hour mobile educational program at a discounted fee.
The event begins on Friday the 9th @ 2pm - 8pm and recommences on Saturday the 10th from 8am - 5pm.
The speakers include Prof Peter Goadsby, Kings College London, Prof. Dawn Buse, New York, Prof. Peter Kempster, Monash Neurology, Prof Tissa Wijeratne (2019 second James Lance Orator), Migraine, Painful Truth, World Brain Day campaign and beyond. The authors of the Mastering Migraine Management program, Associate Professor Andrew Evans, Dr. Victor Chong, Dr Hans Tu, Ms Elixabth Mackey, Stroke Nurse Practitioner, Prof Raj Dhamja, global chair, Movement Disorders, WFNR and lot more.
Our Chief Guest is Professor Rachel Huxley,PhD, the newly appointed executive Dean, Medical School, Deakin University.
This unique educational event will enrich your knowledge, wisdom on migraine, movement disorders and lot more.
We hope to see you at the Sunshine Hospital on 9th-10th August 2019.
Date and time
Location
Auditorium, WCHRE level 1
Level one, Auditorium, WHCRE, Sunshine Hospital
St Albans, Victoria 3021
Australia
Refund policy