Description
Permaculture Out West presents... an excursion to the seaside for a morning of foraging seaweed and learning about the many uses of this abundant, local and regenerative resource.
Did you know that thousands of tonnes of seaweed from the Hobsons Bay coastline end up in landfill each year? Yet seaweed is valuable in a diversity of ways, improving the health of soil, sea, climate and people. At home, seaweed can be used in the garden as mulch, in compost and as a soil conditioner. Seaweed is also highly nutritious and delicious - not just as wraps for sushi rolls but also in salads and soups.
Hobsons Bay is home to many varieties of seaweeds and to a number of seaweed enthusiasts such as Christine Rockley, natural history artist and forager, and Dr Sandy Webb. In this practical workshop, Chris will share her passion and knowledge about seaweed.
We'll gather at the foreshore to forage for seaweed early on a Sunday morning when seaweed picking is at its freshest and most plentiful. You'll learn about seaweed identification and there'll be a practical demonstration in how to use it in the kitchen and garden.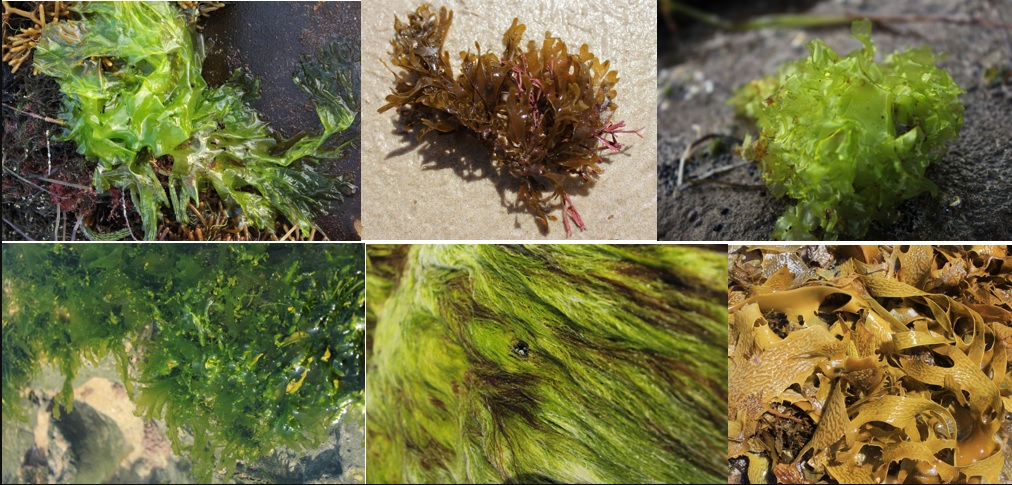 Variety of seaweeds that can be found along the Williamstown / Altona foreshore
Bring along some gloves and shoes (in case of sharp objects on the beach), a small (500 ml) opaque container to take away some seaweed solution you'll learn how to make for your garden, and your sense of adventure for tasting the seaweed delicacies we'll be making on the day. (Note: while similar species are locally available, we'll be cooking with shop-bought seaweed.)
More about Christine Rockley
Chris has dabbled in permaculture since 2000 and since then has been an active member of the Eco-living Centre (UNSW), Permaculture Sydney and Tighes Hill Community Gardens NSW. Chris' interest in seaweeds as a potential resource and artwork subject began several years ago and continue to grows.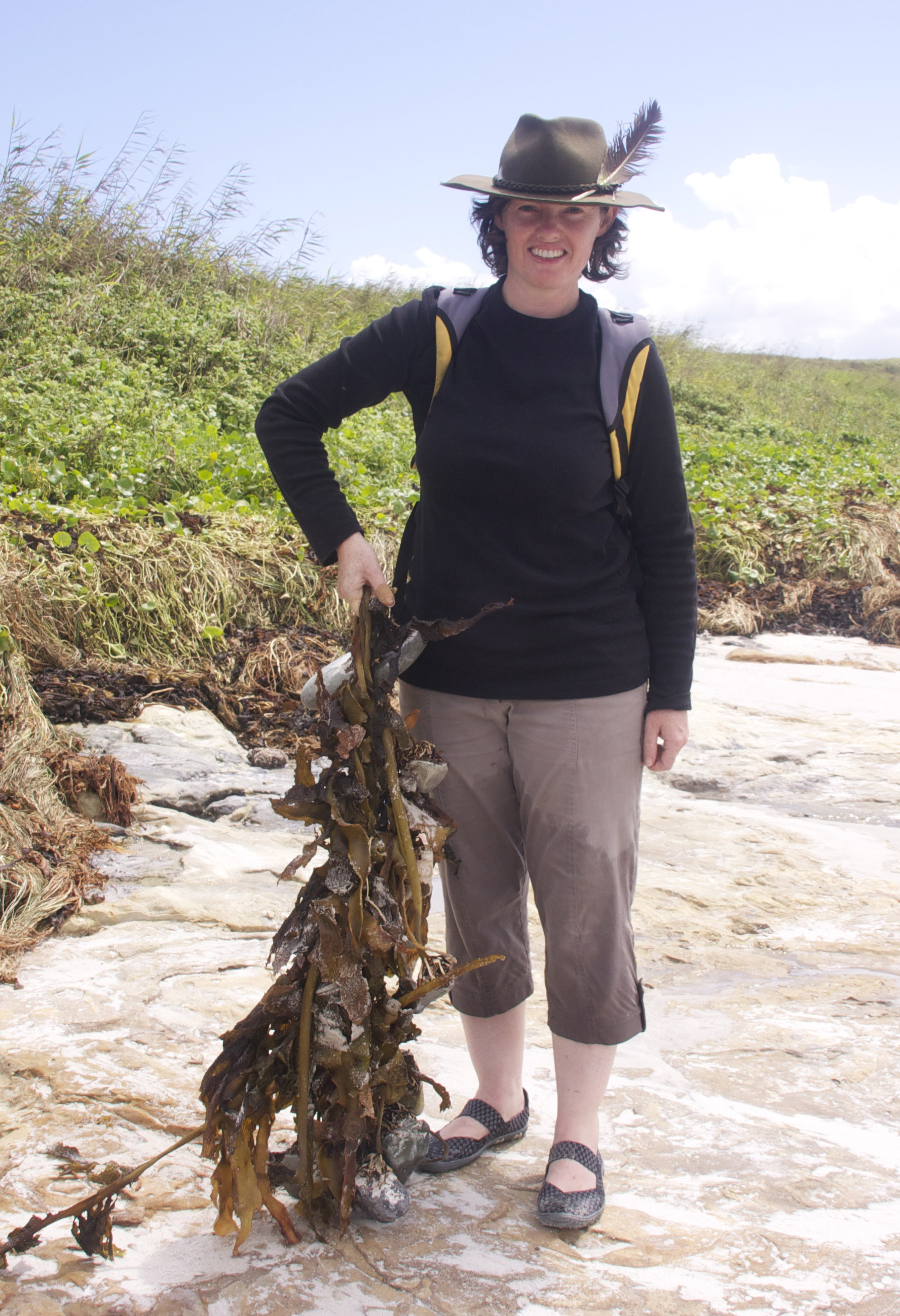 Chris has an interest in ethnobotany and foraging and has previously given talks on edible weeds, native plants and has a solo exhibition on native insect pollinators and hedgerows. You can find out more about her art and her sketching workshops at chrisrockley.com.

Please note: This is an all-weather event.
POW members get a 50% discount on the general ticket price using the promo code emailed to them. If you'd like to join POW, subscribe here and be sure to select "Permaculture Out West" as your group.