Event Information
Location
University Hospital Geelong, Barwon Health
Health Education & Research Building (HERB) Level 2, Training Rooms 1 & 2 (enter via Kitchener House, – opposite UHG Emergency Department
299 Ryrie Street
Geelong, VIC 3220
Australia
Description
SCV and VAHI: Patient Experience in Quality and Safety
Safer Care Victoria (SCV) and Victorian Agency for Health Information (VAHI) are hitting the road together to talk with health services, consumers and clinicians about patient experience.
To ensure we reach a broad section of the health sector and the community, we are visiting regional and sub-regional health centres across Victoria. See a full list of locations here.
WHAT WILL YOU HEAR ABOUT?

The roles of SCV and VAHI in delivering the Victorian healthcare experience survey (VHES) program.
How VHES data is reported and used.
How VHES data can best be shared and applied to hospital quality and safety initiatives
The new Partnering in healthcare framework, its connections with VHES and the second edition of the NSQHSS.
WHO SHOULD ATTEND?
Multidisciplinary clinical staff, consumers and consumer advocates, quality and safety leaders and patient experience leaders. Regional health sector staff and consumers.
EVENT DETAILS
Date: Wednesday 31 October 2018
Time: 9.30am – 2.30pm
Location: University Hospital Geelong, Health Education and Research Building (HERB)
Level 2 Training Rooms 1 & 2 (enter via Kitchener House – opposite UHG Emergency Department)
299 Ryrie St, Geelong
Please register no later than Friday 26 October 2018.
CONTACT
Gemma Cooper
03 9096 9062
Gemma.cooper@safercare.vic.gov.au
This event is being held in partnership with the Victorian Agency for Health Information.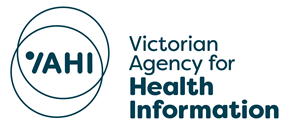 Date and time
Location
University Hospital Geelong, Barwon Health
Health Education & Research Building (HERB) Level 2, Training Rooms 1 & 2 (enter via Kitchener House, – opposite UHG Emergency Department
299 Ryrie Street
Geelong, VIC 3220
Australia