Actions and Detail Panel
Scripted Power Wheelchairs
Fri. 7 July 2017, 9:00 am – 1:00 pm AEST
Description

Fisher Lane Mobility is proud to present the Scripted Power Wheelchairs Workshop for 2017 which will include information and demonstrations on Karma, Pride and Permobil powered wheelchairs.

The half day session (9:00am - 1:00pm) will be held at Fisher Lane Mobility Abbotsford and will be hosted by our Product Consultant Nick Mavroudis, Andrew Gannan and Magdalena Love.

Our workshops are capped to 25 attendees to ensure ample opportunity for question time and attendee participation.

Key objectives:
- An overview on the range of Power chairs from each company and which client the chair might be applicable to
- Gain an insight into the range of seating and power functions available on Permobil, Pride Mobility and Karma powered wheelchairs.
- Determining the most appropriate power functions for your clients
- The advantages of standing wheelchairs
A BIT ABOUT THE PRESENTERS
Magdalena Love, OTR, ATP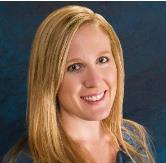 Magdalena received her Masters of Occupational Therapy from University of Florida.
Following a specialty affiliation as a research assistant at the National Institute of Health (NIH), she worked as an OT in the New York School system and at an outpatient paediatric clinic.

In 2011, she went on to hold an OT position at The Institute for Rehabilitation and Research (TIRR) in Houston, TX on both the Brain Injury then the Spinal Cord Injury/Specialty Rehab team.
Magdalena was actively involved in seating and mobility clinics during her career at TIRR.
She currently works for Permobil as Clinical Education Specialist, is an Assistive Technology Professional (ATP), and an active member of AOTA and RESNA.

In 2016, Magdalena relocated to Sydney to assume the role of Clinical Education Specialist for Permobil in the Australia & New Zealand regions.

Andrew Gannan
National Business Development Manager
Pride Mobility Products Australia Pty. Ltd.
20-24 Apollo Drive
Hallam Victoria 3803
Nick Mavroudis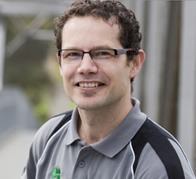 Nick has been a member of the Fisher Lane Mobility team for the last 12 years.
Starting in the warehouse, he progressed in to the sales team assisting Occupational Therapists in
seating their clients with recliners and manual wheelchairs.

Over the last 5 - 6 years Nick has taken on extensive external training on building his skills in high end
scripted power and manual wheelchairs, working with clients who might have basic mobility needs
to clients with much more specific requirements due to their diagnosis (MS, MND etc).

The philosophy Nick works by on a daily basis:
'We will work tirelessly as a team to achieve the
greatest outcome for our clients & their support network'.