Description
SCREEN WRITING SHORT COURSE
Dates: 6:00pm - 9:00pm, 17th, 24th, 31st July & 7th, 14th, 21st August
Description: Have a script idea but don't know how to start? Character development? Deepening the story?
The AFTT script writing course will cover all of these issues and more.
Cost:
$400 early bird (20% discount)
$500 full price
Topics covered:

Brainstorming strategies

Introduction to structure

Developing compelling characters

The building blocks of a feature film screenplay

Introduction to writing engaging dialogue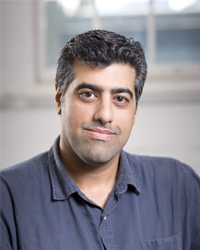 Tutor:
Paul has had almost two decades of experience working across many facets of the film and television industry in Australia, and has spent recent years in the film education sector, formerly serving as the Head of Film at AFTT. He has directed numerous short films, including 'Fragments', his award-winning debut, and the dystopian short, 'Gish' which is based off an original comic book Paul created with Marvel artist Marcelo Baez. He is also an actor, having appeared in numerous local and international screen productions, including 'Love My Way', 'Farscape' and 'East West 101'. ​ Paul's debut feature film, 'Kairos', is currently in post-production and due to be released in late 2018.
---
Disclaimer:
*Classes will run from 6:00pm - 9:00pm Tuesday 17/7/18, 24/7/18, 31/7/18, 7/8/18, 14/8/18 & 21/8/18.
*All courses will be held on campus at AFTT.
*Each course must have a minimum of 8 students to run.
*The content is suitable for students aged 18+.
*AFTT has the right to cancel any course due to unforeseen circumstances in which case attendees will be advised and a refund issued.
*All participants will receive a Certificate of Completion.