Description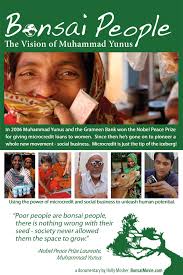 GUEST SPEAKER UPDATE - At 7pm, we welcome guest speaker David Lindner who will share a few things about Vic Park Soup - a micro-granting dinner for creative projects that benefit the Vic Park community.
Originally from the UK, via 6 years in NZ, Dave Lindner has lived in Perth for the past 8 years. A passionate sustainability advocate, Dave discovered the Transition Town movement while studying at Murdoch for his Masters in Ecologically Sustainable Development.
A member of the Vic Park Collective and the Vic Park Transition Network, Dave's interests in active transport and engaging his community inspired him to lead Vic Park's first car-free-day event 'Walk Ride Stride' earlier this year.
Passionate about his community, sustainability and alternative transport, Dave is also involved in Vic Park Neighbourhood Soup, Victopia Sustainability Consultation, Collective Conversations and the Town of Vic Park's Evolve Community Consultation process.
Come along to be inspired!
Read more about Vic Park Soup here.
_____________________________________________________________________________________________
Bonsai People
What if you could harness the power of the free market to solve the problems of poverty, hunger, and inequality? To some, it sounds impossible, but Nobel Peace Prize winner Muhammad Yunus is doing just that.
Bonsai People is an emotionally compelling look at several women receiving microcredit loans and how it empowers them. Through their stories, we see what Yunus saw - microcredit is an important tool, but financial woes are not their only problemn - they have needs whigh simple business solutions can help fulfill.
Bonsai People is the first film tracking his work from microcredit through to social business. Microcredit is just the tip of the iceberg!
Holly Mosher is an award winning filmmaker and honors graduate from NYU. Her inspiring documentary 'Hummingbird' about two non-profits in Brazil that work with street children and women who suffer domestic violence won numerous awards. In various producing roles, she has contributed to films on healthcare 'Money Talks: Profits Before Patient Safety' and 'Side Effects'; women's issues 'Maybe Baby'; the environment 'Vanishing of the Bees'; and election issues 'Free For All' and 'Pay 2 Play'. Bonsai People is her latest passion project.
See the trailer here. Get more information on the film here.
We will be showing Bonsai People at 6.30pm on Wednesday 14 December 2016 at Foyer Oxford, 196 Oxford Street, Leederville.
Details
Doors open at 6.30pm. Guest speaker at 7pm. Films start at 715pm.
Come along and bring your own food and non-alcoholic drinks!
Running Time 79 minutes.
Gold coin donations appreciated (and go to the filmmaker who has waived the usual screening fee).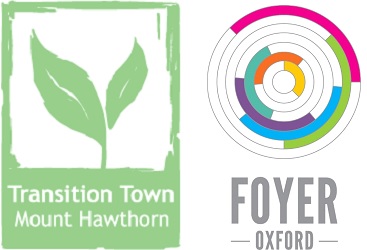 For more information about Transition Town Mount Hawthorn, go to www.ttmthawthorn.org
For more information about Foyer Oxford, go to foyeroxford.org.au