Description
SCREEN WRITING SHORT COURSE
Dates: 6:00pm - 9:00pm, 17th, 24th, 31st July & 7th, 14th, 21st August
Description: Have a script idea but don't know how to start? Character development? Deepening the story?
The AFTT script writing course can help with all of these issues and more. Our industry current tutors will help you along every step of the way.
Cost:
$400 early bird (20% discount)
$500 full price
Topics covered:

Introduction to character

Deepening of character development

Implementation into script

Understanding the personal truth for character development

Difference between fact and fiction in a character development context

Develop characters that bring your script to life

10-15 page script (beginning of a longer story, an extract or a stand-alone piece)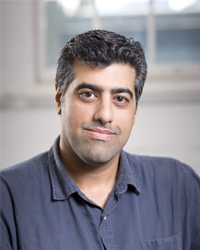 Tutor:
Paul has been under the spell of cinema since he accidentally saw 'Taxi Driver' at the age of 8. That same year, his parents took he and his siblings to war-torn Beirut to see their ancestral homeland before it completely imploded. They also went to Disneyland.
The absurdity of these vastly different experiences profoundly influenced Paul's work and life. He has been an ardent student and practitioner of many facets of the screen craft, beginning his career in his late teens as a freelance camera operator and editor.
As a filmmaker, he has written, produced and directed numerous award-winning short films, including 'Squalor', 'Pavel' and 'Fragments', which took him to New York in 2005.
Paul is also a former graduate of IFSS. He returned to the school to teach screenwriting and within two years, he was promoted to the Head of Teaching, overseeing the development of the school curriculum and managing the faculty and students.
In 2014, Paul decided to pursue a screenwriting opportunity in Los Angeles after his pitch for an original TV series, 'Zealot', garnered strong interest from multiple production companies. He was mentored by leading industry consultant and former TV exec, Jen Grisanti, who championed the project. During his time in LA, Paul also had a chance meeting with a well-known U.S. director, who gave him an opportunity to write a feature screenplay. The film is currently in financing stage.
In 2015, he was commissioned to create the multi-platform sci-fi project 'Gish', through which he developed his first comic book with artist
Marcelo Baez. After securing finance for his low-budget feature film, Paul is set to direct the production at the end of 2016.
He is also a professionally trained actor, having appeared in local and international productions, including ' East West 101', ' Love My Way' and 'Farscape', as well as numerous TVC's and stage productions.
Besides sharing his passion and knowledge of the craft as a tutor, Paul also works as a script consultant for multiple screenwriters and directors across the globe.
---
Disclaimer:
*Classes will run from 6:00pm - 9:00pm Tuesday 17/7/18, 24/7/18, 31/7/18, 7/8/18, 14/8/18 & 21/8/18.
*All courses will be held on campus at AFTT.
*Each course must have a minimum of 8 students to run.
*The content is suitable for students aged 18+.
*AFTT has the right to cancel any course due to unforeseen circumstances in which case attendees will be advised and a refund issued.
*All participants will receive a Certificate of Completion.