Event Information
Location
267 Swan St
267 Swan Street
Richmond, VIC 3121
Australia
Refund policy
Contact the organiser to request a refund.
Eventbrite's fee is nonrefundable.
SCREEN TALES is an exciting interactive six-week workshop on the art and craft of storytelling for FILM!
About this event
SCREEN TALES - TAKE A LOOK BEHIND THE SCENES
LOVE FILM? LOVE STORYTELLING?
Come and join us one evening a week for six weeks and build your knowledge of film and screenwriting with behind the scenes insight from working screenwriter/producer, DARREN MARKEY, and the talented writer/performer/producer, LUCY BEST.
THE WORKSHOP
Film is entertainment - SCREEN TALES respects and honours this - the workshop will be FUN!
SCREEN TALES is interactive - participants will be developing an original screenplay idea.
SCREEN TALES draws on classic, renowned texts including, Aristotle, Joseph Campbell, Carl Jung and Robert McKee.
You will leave with the knowledge of how a screenplay is built, and why stories on screen work - along with a synopsis of your own creating to build on.
THE VENUE
Palace of Magnificent Experiences (POME) is a multi-arts exhibition, live music and performing arts bar and retail space. An art deco journey into Wonderland meets Twin Peaks, POME is a revolutionary launching pad for all art forms.
We are thrilled to be bringing SCREEN TALES to this magnificent, innovative and fun space!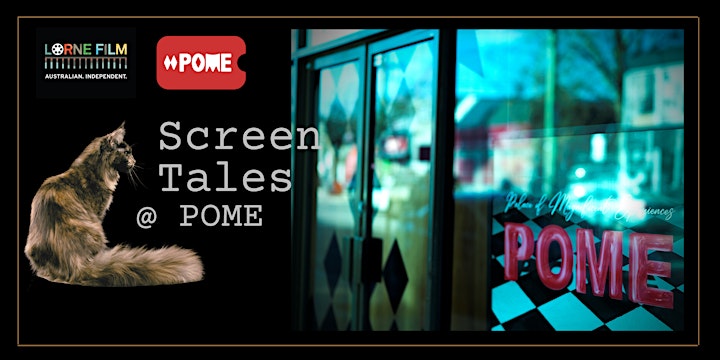 THE MATERIALS
Participants will be supplied with all written materials/workbooks in digital format. If you require printed versions you can let us know, as part of your final registration process. You are welcome to bring a laptop or tablet to work on, or work in longhand if you prefer.
THE FACILITATORS
DARREN MARKEY is a working screenwriter/producer, and was writer/associate producer on THE UNLIT - a feature film recently released world wide, and is writer/producer on LORNE FILM's upcoming feature film MAGPIE, shooting to commence May 2022. Darren has over 10 years experience as a trainer. He has an engaging delivery style with a focus on entertainment.
LUCY BEST is an experienced performer/writer/producer and is associate producer on the upcoming feature film, MAGPIE. Lucy regularly presents and facilitates events in the arts and not-for-profit sectors.
Lucy and Darren, share a passion for quality story telling. Their emphasis for SCREEN TALES is on entertainment that informs - along with excellent hospitality.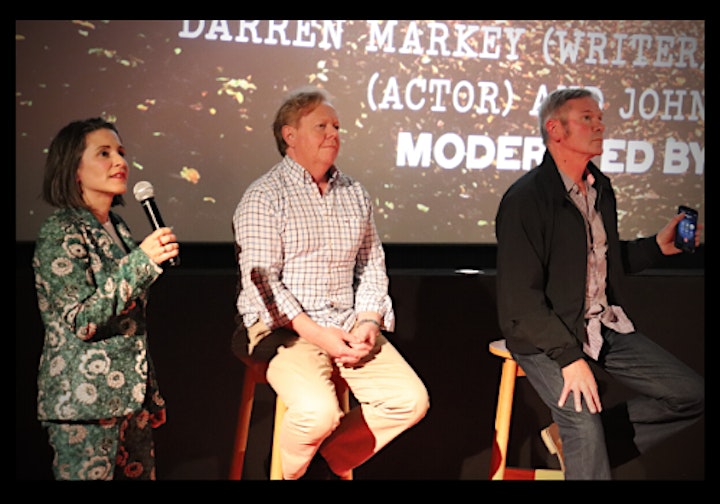 OVERVIEW
SCREEN TALES @ POME will run for six sessions on a Saturdays, 2pm - 5:30pm beginning April 2.
April 2: WHAT IS STORY? - An examination into the history of storytelling and the role it plays in shaping the collective consciousness.
APRIL 9: STORY ON SCREEN - An examination of the classic three-act structure and how stories come to the screen through the building of a screenplay.
APRIL 23: GOOD VS EVIL - An examination of protagonist vs antagonist - and the various forms they take.
APRIL 30: ARCHETYPES ON SCREEN - An examination into the definition and purpose of characters. Includes analysis of Carl Jung's theories on the origin of archetypes.
MAY 7: JOURNEY ON SCREEN - Analysis of several theories on screenwriting - The Hero's Journey vs Save the Cat.
MAY 14: THE TOOLS OF SCREENWRITING - A close look at the screenwriter's habits and the tools used to create a screenplay.
NEXT STEPS
SCREEN TALES @ POME will be capped at 15 participants.
Once the workshop is confirmed we will send you a digital copy the SCREEN TALES Workbook, along with a short survey to gauge your particular field of interest.
Hard copies of the SCREEN TALES @ POME Workbook will be available on the first day.
We look forward to seeing you at SCREEN TALES @ POME!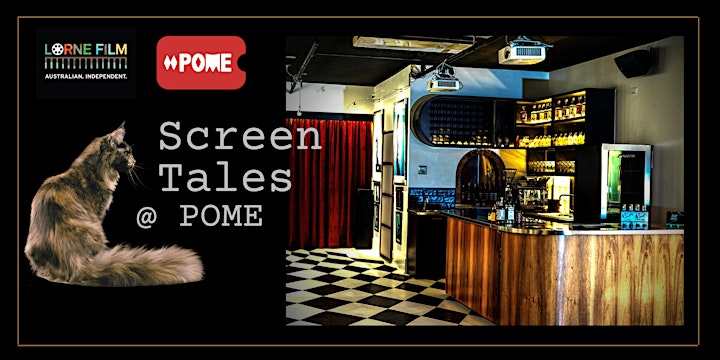 Date and time
Location
267 Swan St
267 Swan Street
Richmond, VIC 3121
Australia
Refund policy
Contact the organiser to request a refund.
Eventbrite's fee is nonrefundable.